Centrino 2 Montevino delay confirmed; no chips until August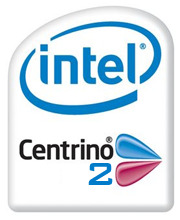 Intel has confirmed that the launch of its next-generation Centrino chipset, "Montevina", has been delayed until mid-July.  The platform was originally slated to launch in Q2, with the official launch predicted by the end of May.  Intel are blaming both hardware and documentation issues for the hold-up; the new chipsets won't be available in volume until August 2008.
"There were two minor issues we found during final testing – one with our integrated graphic chipsets, which we have found a workaround for but need to re-screen our parts, and second around our wireless wi-fi chip, which was a paperwork and certification mistake we made" Bill Kircos, Intel spokesperson
"Both of these [issues] led us to establishing a launch date for our mobile processors and discrete chipsets of the week of July 14th, and taking a couple of weeks to get the right readiness and volume for the rest of our components. We're looking at early August for that" Bill Kircos, Intel spokesperson
Montevina was intended to be the first of Intel's standardized support for both 802.11n and WiMAX.  However, progress on these technologies has not, perhaps, continued at the pace Intel expected; the WiFi 'n' protocol is still in draft, and WiMAX recently required a significant financial bail-out.  It's now not expected to launch properly until next year.
It was recently speculated that Intel would be adding SSD drives to the Centrino 2 platform.  Sources at PC manufacturers suggested that the chip maker planned to target enterprise, mid-range and high-end notebook markets with 2.5 and 1.8-inch drives, both with 80GB capacity, by the end of Q3 2008.  If true, it's uncertain how this overall Montevina delay will affect that, if at all.