Celsius X VI II LeDIX Furtif $300k mechanical smartphone detailed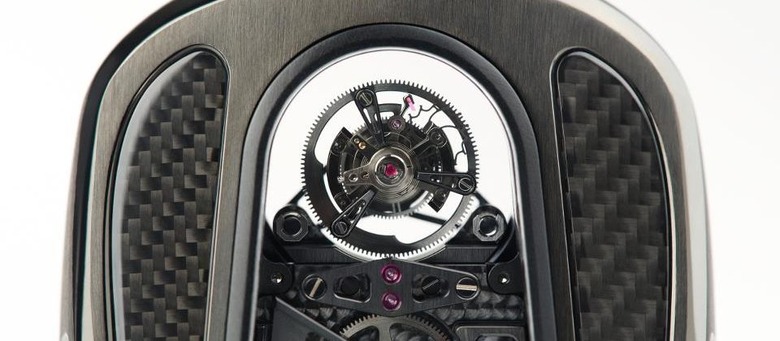 It's always entertaining to glance upon that which you cannot possibly consider owning, especially when you're having a look at a mechanical smartphone watch combination that'll cost you a cool $300,000 USD. This is the LeDIX Furtif, a device made by the Celsius X VI II group, made for who Celsius co-founder Edouard Meylan says is "people who have everything." This version of the watch is the second in a line of devices developed by the company with ever-increasing amounts of mechanical innards replacing their electronic counterparts, the ultimate goal being an entirely mechanical device inside the next few years.
What we've got here in the LeDIX Furtif is $300,000 for a device which is essentially a flip phone on the outside with a fantastically fancy pocket watch on the outside. This version of the LeDIX line features a carbon fiber body as well for a bit more hardcore feel than its predecessor, and has a 3.2-megapixel camera on its back as well. According to Meylan speaking with PCMag, this device is a first for several reasons, one of which is the carbon fiber: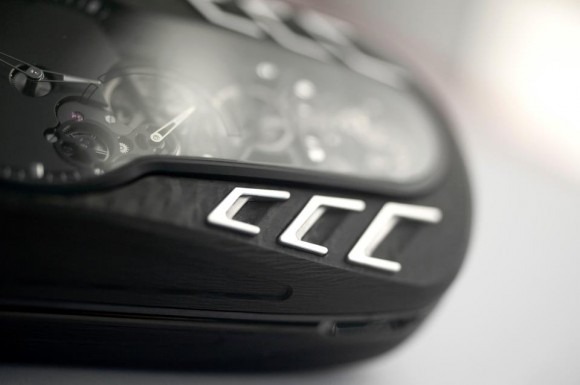 "We're using carbon fiber to create the entire structure, which has never been done before in the phone industry. It's quite a challenge. ... [The Furtif also features] the world's most off-centered flying tourbillon." – Meylan
A tourbillion is a mechanism which keeps a watch on point and telling the right time when the watch is held in any number of positions – not something you'd find in your everyday average smartphone or feature phone. Winding the watch on the cover is done by flipping the phone open or closed. In the future, Celsius hopes to present a device with a mechanism that charges the device in this way as well.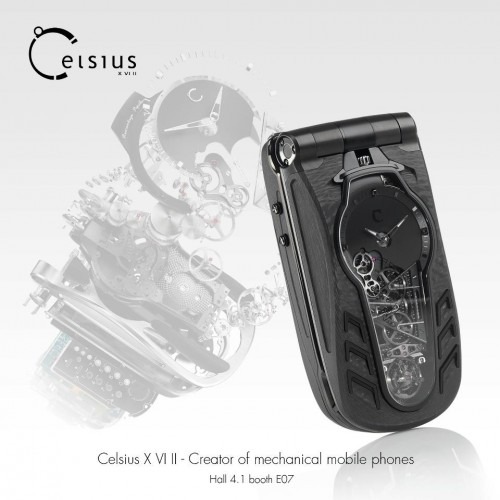 This device has a first run of 32 phones, 22 of which have been pre-sold already. Have a peek at some of the images released thus far of this device and check it out if you happen to be at BaselWorld this week, as Celsius will be in the house showing this beast off front and center.
[via PCMag]