CEDIA 2007 - Pioneer launch flagship Elite Amplifier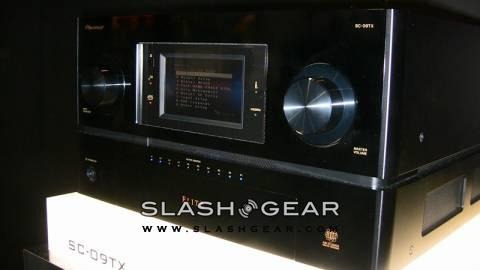 "Talk about an impressive ass!"  That was my first thought on seeing Pioneer's new Elite SC-09TX flagship amp, which has a rear-panel positively bristling with connectivity.  Things round the front are no less exciting, however; there's a huge LCD as the centrepiece, which is all the more necessary when you consider that not only will the Elite work as your surround sound amp (pumping 200W out of seven channels simultaneously) but access media on a connected iPod and any networked PC.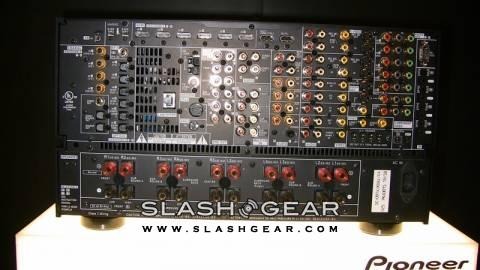 Using ICEpower analog class-D amplification together with Pioneer's DSP processor, the Elite supports Dolby TrueHD, Dolby Digital Plus and DTS-HD, and the new THX Loudness Plus standard for high-volume audio.  A connected monitoring microphone permanently tracks the sound balance in a room and tweaks it to keep it at the ideal levels.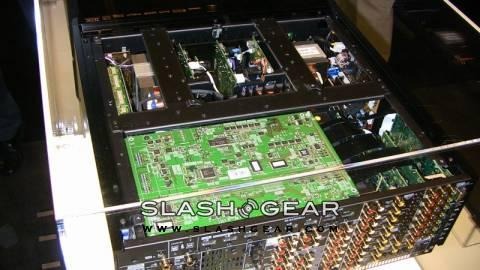 Shipping this Winter, the SC-09TX will be priced at around $7,000.