Cecil the Lion 24k Gold limited edition phone revealed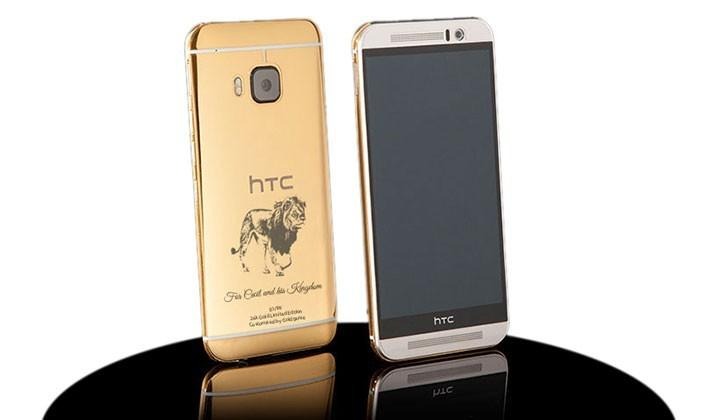 To celebrate the life of Cecil the Lion – and to capitalize on his sudden celebrity after being murdered – a 24k gold edition phone has been plated by Goldgenie. To be SUPER CLEAR here, this is Goldgenie's doing, not the work of the people who made the original phone. According to the company, they plan on donating a portion of the proceeds of this special limited edition phone to Friends of Hwange, benefitting efforts to conserve Zimbabwe. Total proceeds will be around 10-percent of the purchase price of this very extravagant device.
To be clear, again, this device isn't JUST taking advantage of the death of a beloved wild animal – only mostly. At 10% of every sale of this device, Goldgenie will be donating about 159-pounds ($248.57 USD) to the Zimbabwe-based conservation charity while the device will cost around 1,580-pounds without VAT. That's around $2470 USD, while the original device (without gold) costs around $600 USD.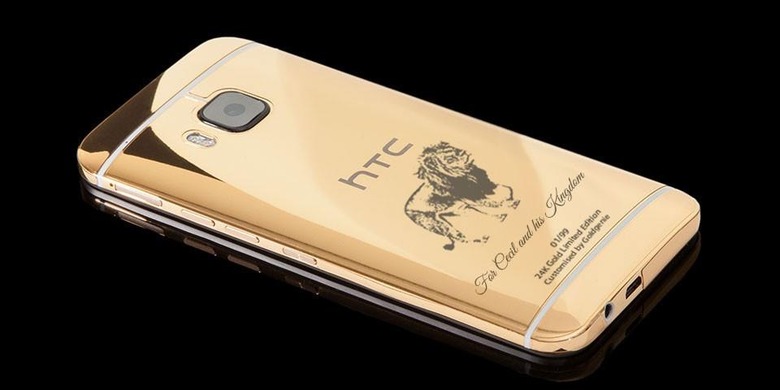 "At the heartbreaking news of the senseless killing of Cecil the Lion outside Hwange National Park in Zimbabwe, Goldgenie were moved to do something to help towards the conservation of his environment and prevention of other tragic losses from the game reserve," said Goldgenie.
This device has a special laser engraving on its back in 24k Gold. The image is of Cecil the Lion himself.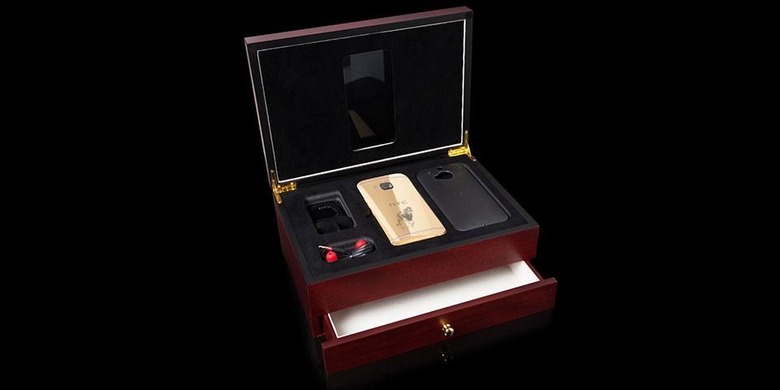 You also get a "luxury cherry oak finish box" as well as earphones with remote and mic, charger plug, and USB cable.
[polldaddy poll=9005889]
As pointed out by Goldgenie, you could also just donate directly to the Friends of Hwange Trust, too. We'd also recommend the Wildlife Conservation Research Unit for donations to conserve our ever-constricting wild environment here on earth. According to WILDCRU, over 48-thousand-pounds (over $75-thousand US dollars) have been donated in Cecil's name over the past few days alone.
You can also can find more gold-plated devices in the timeline below. Everything from the Apple Watch to the first HTC One and back again. This is how you get "luxury" devices when your device manufacturer of choice only wants to make your smartphone out of common metals. The nerve!