Cat S40 rugged smartphone aims directly at outdoor workers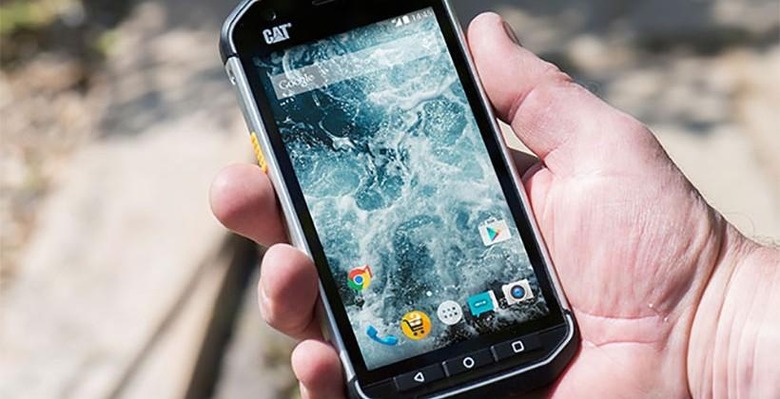 Cat is a brand that started out making massive earth moving equipment that you would see building highways around the country. The brand eventually spilled out into other products such as clothing and smartphones. It may seem weird to have the Cat name on a smartphone, but considering the devices are always aimed at workers who work outside the smartphone makes sense. Cat's latest smartphone is the S40.
The Cat S40 is a rugged smartphone that runs the Android operating system. Before launching the new S40 smartphone, Cat conducted a survey and notes that it found that 80% of rugged smartphone users had damaged a handset in the last five years. Half of those users had cracked the screen, a bit less than half had dropped the device in water, and about a third of respondents had parts break off the phone.
The New S40 will combat these issues and is drop tested up to 1.8 meters onto concrete. The phone has IP68 and exceeds Mil-spec 810G for water, dust, and shock protection. The screen is 4.7-inches and bright enough to be read in direct sunlight and covered by Gorilla Glass 4.
The screen can also be used with gloves on and has wet-finger tracking tech. Cat equips the smartphone with waterproof warning sensors to let the user know when the phone isn't waterproof and gives animations on how to correct any faults preventing the phone from being waterproof. Cat also gives access to a special app store that has apps for working outside and outdoor lifestyle in addition to full access to Google Play. The phone will launch August 1 for 439 euro.