CAT B15Q smartphone combines KitKat and ruggedness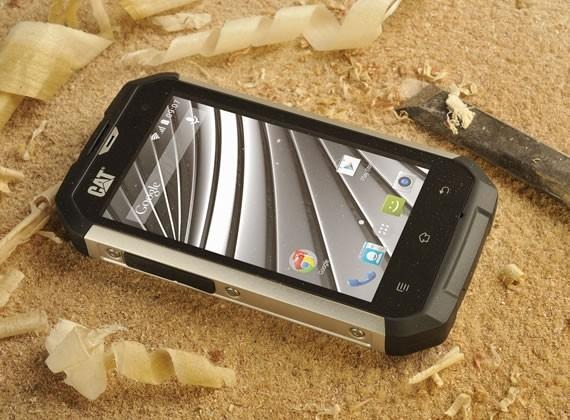 Caterpillar has expanded upon its B15 rugged smartphone (check out our hands-on) with the updated B15Q. With the newest rugged offering comes KitKat, something said to make it the first globally-available rugged smartphone that offers the latest version of Android.
The B15Q brings several improvements over the previous version, including a faster processor, increased connectivity options, larger speaker, noise-cancelling encased dual-mic, and the addition of an LED flash — the idea being that it is better than the original version in terms of durability and updated specs.
The B15Q features a 4-inch display that can be used when wet, a 5-megapixel rear camera able to record HD video, an accelerometer, proximity sensor, GPS, and light sensor. The battery, meanwhile, is a 2,000mAh offering with up to 26 days of standby and 16 hours of talk time.
The processor is a MediaTek MT6577 1.3GHz quad-core offering, and is accompanied by a paltry 1GB of RAM and 4GB of internal storage. That can be mitigated with the inclusion of a micro SD slot, however, which supports up to 64GB.
The phone will launch this summer, price unknown.
SOURCE: PRNewswire