Castrade Game Box turns your PC monitor into a console display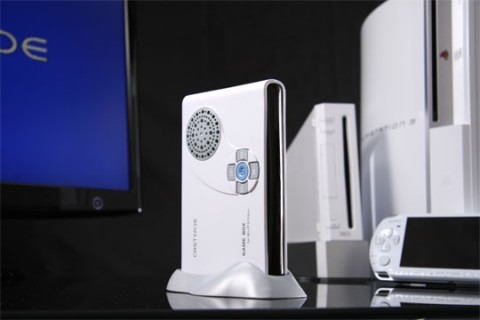 Connecting up a console to a display should be one of those things that's ridiculously straightforward, but if you're having trouble matching up sockets to plugs then Castrade may be able to help.  Their CG-USC01HD-PLUS Game Box gobbles up your composite, S-Video and component video sources – such as a PS3, Xbox 360 or Wii – and spits out VGA that's ideal for your PC monitor.
Output resolutions up to 1920 x 1200 60HZ are supported, but inputs are limited to 720p/1080i.  Still, if you want to use your console with the LCD that's currently boringly showing Microsoft Word, that probably won't be too much of a disappointment to you.
Only problem is, you'll need to get on a plane and head out to Japan in order to pick one up.  The Castrade CG-USC01HD-PLUS Game Box is expected to launch there on May 27th, priced at around 10,000 yen ($106), but there's no word of a launch anywhere else.
[via Akihabara]