Casio G-Shock watch concepts feature Bluetooth and GPS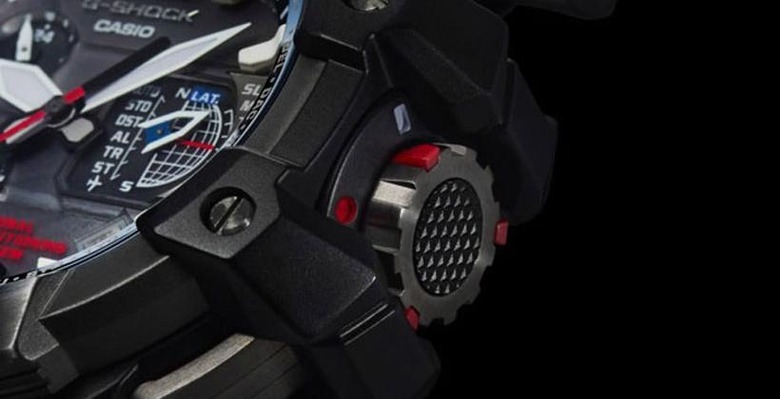 Casio has been making bulky, rugged, and rather clunky watches in the G-shock range for as long as I can remember. The company has unveiled some concept watches that carry the G-shock name that aren't quite smartwatches, but do have tech crammed inside. The first concept is called the Edifice EQB-500.
It has built-in Bluetooth 4.0 Low Power, making it the first analog watch to have that wireless tech inside. Apparently, that Bluetooth tech has limited use though and allows the watch to be programmed via a smartphone when you need to set the time. It seems to lack any ability to show notifications and the like.
The other watch concept has additional tech inside. It is called the GPW-1000 and has integrated GPS and Radio Wave tech inside. The clock module supports Sony's Global Navigation Satellite System for positioning info.
Casio also uses the GPS satellites to calibrate the watch to the correct time. That means if you travel to different time zones, the watch self corrects. By combining a radio clock and GPS, the GPW-1000 is expected to slurp less power than other self-calibrating watches on the market. There is no word on price or launch dates at this time.
SOURCE: Engadget