Casio G-Shock STB-100 Sport Watch hands-on: classic looks get smart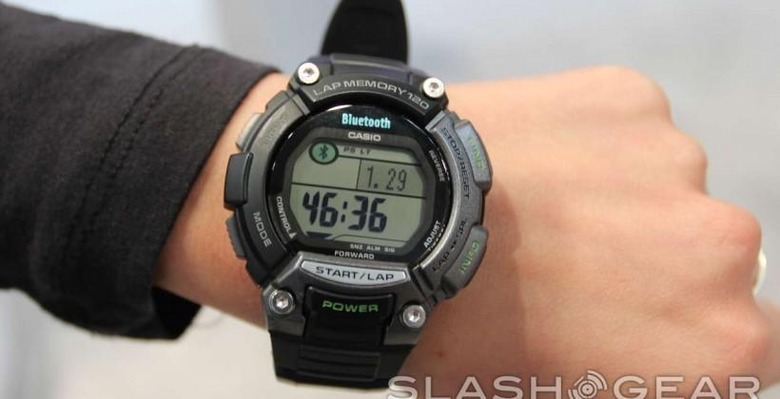 When you've got a design for a watch as ubiquitous as the Casio G-Shock on the market, you're allowed to be late to the new technology party. This year Casio's entry in the STB-100 comes in the form of Bluetooth 4.0 and a sports-tracking collection of bits and pieces in their slightly modified G-Shock design. While we're not about to suggest this watch is in any way more all-inclusive than its smartwatch competitors from Sony, Samsung, Pebble, and the many others shown off this week at CES 2014, Casio still retains that built-in fan base they've cultivated for years.
Attaching itself to the iPhone alone, this particular sports watch is aimed at two groups – those that already own a G-Shock and want to expand their collection into the Bluetooth/smartwatch realm, and those that are looking for a sports-tracking device and don't want to appear to actually be wearing one of these new-fangled "Smartwatch" thingies, so to speak. Casio has molded this device to look as naturally un-smart as any past model.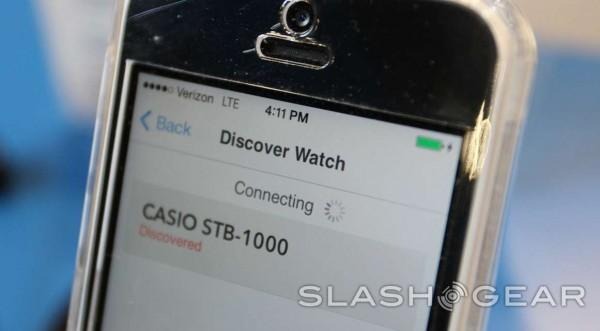 The iPhone app for the STB-100 – as they were showing off this week – is just about as bare-bones as a connected app gets. You'll be able to control your music and track your steps in a variety of ways. You'll be able to track your running pace, time elapsed while running, distance traveled, and data for biking with its built-in cadence sensor.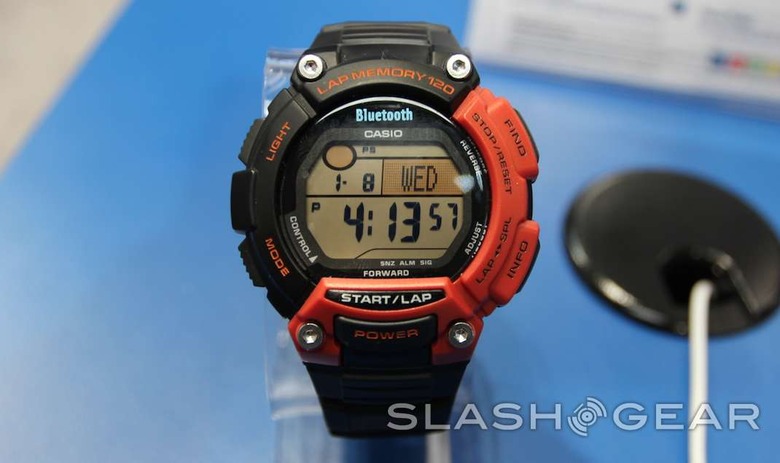 For an Apple user used to listening to music on the go, this device's control setup allows you to be able to press a button on your watch to switch music tracks, and that's about it. Something rather similar to what you're doing already with the wire connecting you to your earbuds, more than likely. One way or another, you'll be able to skip a track.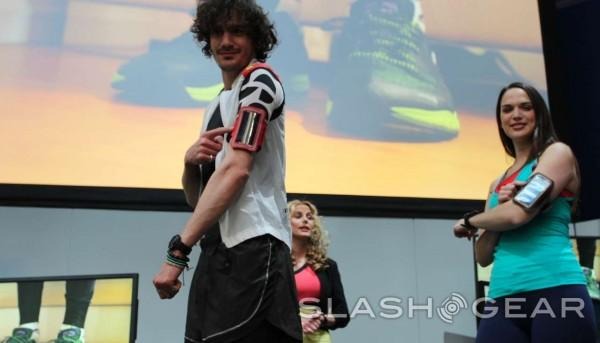 At the moment it does not appear that Casio is doing just one whole heck of a lot with the data you're getting,* but it does seem that they'll be expanding their software soon – we'll have to wait and see. Wait for the actual release of this device this year, that is.
*UPDATE: This watch will be connecting to Abvio's Runmeter, Walkmeter, and Cyclemeter, as well as the app known as Wahoo Fitness. Casio is also working with other developers to expand this collection in the near future.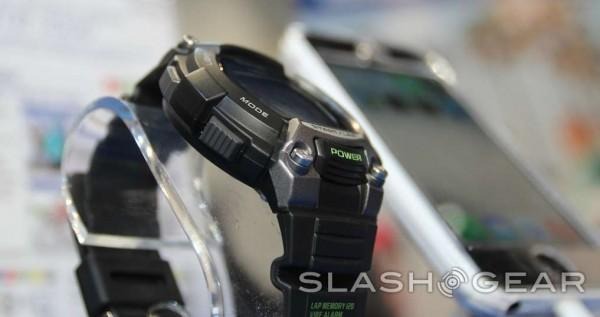 Meanwhile you'll have to do without solar-powered recharging, but with the ability to go for potential years on end with this machine's battery setup. Not days, not months, but years – Casio suggests that you'll be working with 2 years of battery life – on-time that is – before you're going to need to replace the battery in this watch.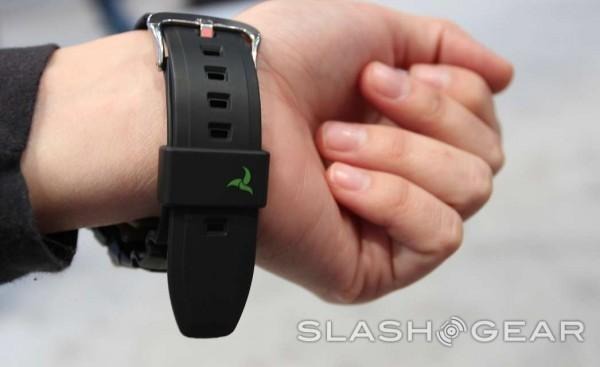 We'll have to see how long it actually lasts when we get it wrapped around our own wrists. In black and gray or with a splash of fire red – with green accents, of course. Pricing and release information incoming – we'll let you know when we know!