Carriers Squash Samsung Smartphone Kill Switch Plan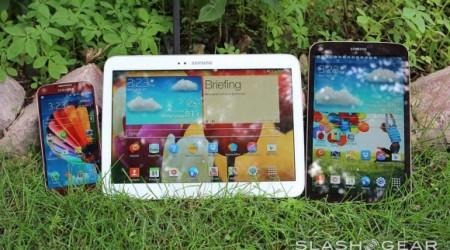 Back in August, we mentioned that smartphone and tablet maker Samsung had proposed installing kill switches on its smartphones and other gadgets by default. These kill switches would render the smartphone useless if it was stolen. The idea sounds good enough in theory, but the top wireless carriers have rejected the idea.
San Francisco District Attorney George Gascon said earlier this week that wireless carriers including AT&T, Verizon, and T-Mobile among others have killed Samsung's plans to pre-install kill switch software on its devices from the factory. Samsung wanted to use software from LoJack called Absolute LoJack to render stolen devices useless.
The wireless carries said that kill switch technology such as this isn't the answer to helping to reduce smartphone theft. The reason carriers don't think this software is the answer is because they fear hackers could access the software and disable the users phone.
There is a big push by law enforcement, carriers, and device makers to help curb smartphone theft. The FCC says that almost one in every three robberies involve smartphone theft. A study published in June claims that smartphone theft cost consumers more than $30 billion last year.
Samsung told officials in the San Francisco DA office that it had smartphones ready to ship with the kill switch installed, but carriers ordered it to remove the software before shipping. Officials have also viewed email exchanges between Samsung and wireless carriers concerning the kill switch software.
Gascon said:
These emails suggest that the carriers are rejecting a technological solution so they can continue to shake down their customers for billions of dollars in (theft) insurance premiums. I'm incensed. ... This is a solution that has the potential to end the victimization of their customers.
SOURCE: ABC News