Carl Zeiss Cinemizer mobile eyewear gets Gold Treatment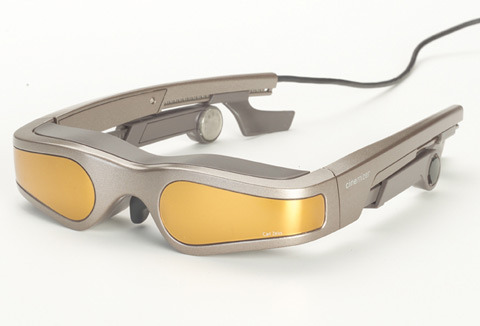 Not the 24k Karat gold you are expecting, that would be too much of an attraction for a portable home cinema goggles. Carl Zeiss has updated its Cinemizer mobile eyewear with Gold version for design-oriented and fashion-conscious people. Only 500 units of the Limited Edition golden glass, branded as the Cinemizer Gold will come to the market.
The German Optic specialist claimed its Cinemizer is the only video simulated eyewear tested to generate a real movie feeling. The displays are sharply focused and can be perfectly tailored to the wearer with adjustable eyepieces, diopter and replaceable nose pads.
As for video size, the Cinemizer can simulate up to 45-inch diagonal screen at a distance of 78-inch from a compatible Ipod and mobile devices. As a limited release with 500 of the extravagant models made available, and comparable to the limited edition of the Rolex Submariner from Dr. No; we don't expect it to be affordable. But the manufacturer said unlike the Rolex, the gold Cinemizer is relatively inexpensive, only cost you 369 euros ($480) at selected dealers. If gold is not your thing, it's always a silver and black finish.