Captain Phasma speaks: audio of Star Wars' most mysterious character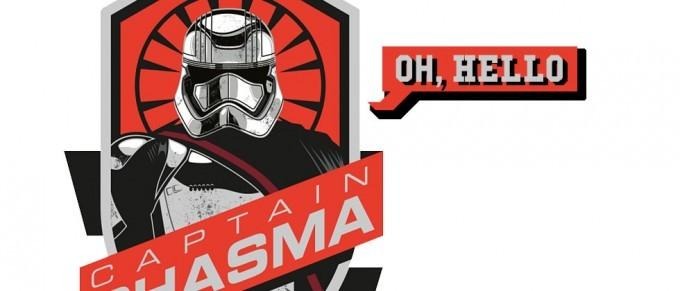 A couple of bits of audio from Star Wars: The Force Awaken's most chrome-ified character Captain Phasma have been released. Straight through the greatest Star Wars toy ever made, BB-8 by Sphero, we're able to hear Gwendoline Christie's stormtrooper elite voice at last. According to an interview with Christie herself in recent weeks, Phasma will be a character as mysterious as Boba Fett was in the original film trilogy. Despite that – we'd still like to hear what she sounds like as soon as possible.
The audio – and rudimentary video – you see here will otherwise be found in the BB-8 by Sphero, projected as you see in our original BB-8 by Sphero review. There you'll find a bunch more information about the toy as well.
Similar audio has been released via a Captain Phasma Voice Changing Mask toy earlier this year. If you were able to find one on store shelves several weeks ago, you'd have seen two of the several bits of audio included here.
"On my command – fire."
"Move your ships now."
"Report to my division at once."
This video also shows projections of a First Order stormtrooper (backwards, incidentally), as well as R2-D2 and C-3PO, as mentioned in a BB-8 by Sphero article previously.
We can expect future updates to this toy in the near future as well – Sphero has been plain that the updates with additional clues about the film will be released over the next few weeks, leading all the way up to the film's premiere on December 18th, 2015!