Capcom posts strong financial report for Q1 2012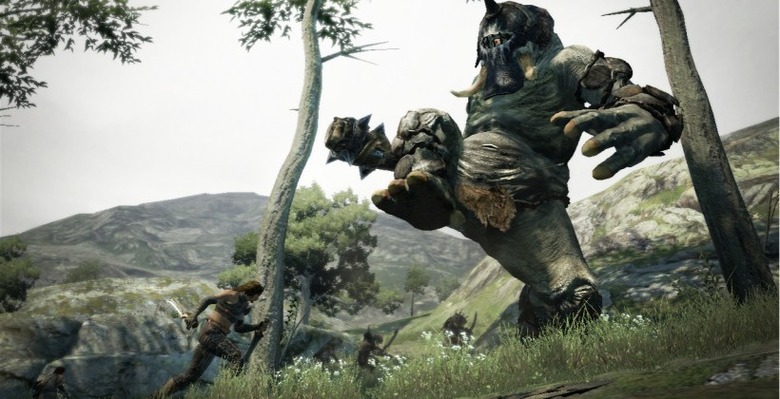 Capcom is looking pretty good at the end of its first quarter for the year, thanks in no small part to the success of Dragon's Dogma. We've known for a while that Dragon's Dogma has passed 1 million units shipped, but today Capcom reiterated that figure – along with the intention of turning Dragon's Dogma into a series – in its quarterly report. Total Dragon's Dogma shipments currently sit at 1.05 million, with the game doing particularly well in Japan.
Overall, Capcom's net sales increased 55.8% year-over-year, settling at ¥18.62 billion ($238 million). Operating income came in at ¥2.66 billion ($34.03 million) for the period ending June 30, climbing 244.4% year-over-year. Finally, net profits landed at ¥1.32 billion ($16.9 million), which is a whopping 290.2% increase over Q1 2011.
So Capcom is looking pretty good all around heading into its Q2, but strangely enough, some of thanks for the successful quarter belongs to Resident Evil: Operation Raccoon City. Despite leaving some critics underwhelmed, the game has managed to ship 450,000 copies so far, so it seems that fans don't care all that much about poor review scores in this instance. Dragon's Dogma and Resident Evil: Operation Raccoon City are the only titles listed as "major" releases for the 3-month period, so Capcom apparently made a significant portion of its revenue from just those two last quarter. Capcom also says its social efforts, such as The Smurfs' Village and Snoopy's Street Fair, brought in a steady stream of revenue throughout Q1.
We're indifferent when it comes to Resident Evil: Operation Raccoon City, but it's good to see that Dragon's Dogma is exceeding expectations (at least in Japan). It was a solid open-world RPG title that wasn't without its flaws, but luckily it sold well enough to warrant a sequel, so Capcom will have a chance to fix those issues with upcoming titles in the series. It'll be exciting to see where the franchise goes next, and it just goes to show that not all gamers are opposed to giving a new IP a go this late in the generation. Let's hope that Capcom gives the franchise the attention it deserves and transforms it from something good into something excellent.