Capcom planning to release new games for Wii U rather than ports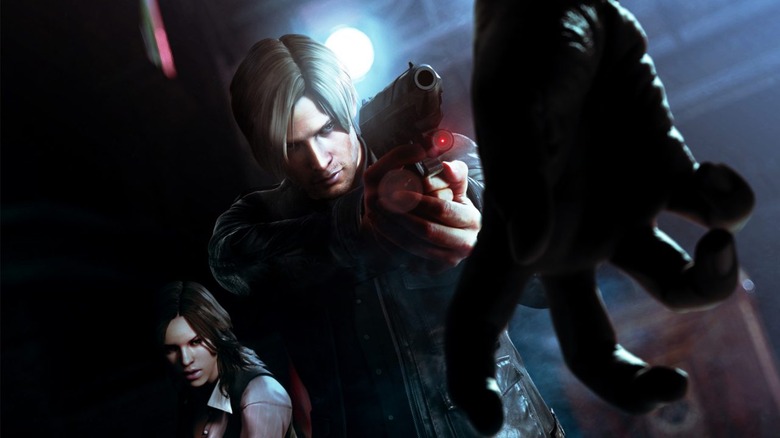 Now that the Wii U is here, we need some games to play on it. Many publishers have decided to port their older games instead of developing all-new ones in these early days of the console, but Capcom is saying today that it will be focusing on new games when it comes to Wii U development. Sorry Resident Evil fans, but it looks like you won't be getting Resident Evil 6 on the Wii U.
In fact, Capcom's Christian Svensson was answering a fan question about Resident Evil 6 and Lost Planet 3 potentially making it to the Wii U when he revealed the company's plan. "With regard to WiiU, in general we're looking forward, not back so late ports are generally not on the table," Svensson said. So, don't hold out any hope of seeing your favorites from Xbox 360 and PS3 make the jump to Wii U.
Of course, this is something that will probably please a lot of fans, as early Wii U owners haven't exactly taken kindly to the number of ports that were on the system from launch. If we were to hazard a guess, we'd say that Wii U owners want new experiences to break in their consoles, rather than ports of games that have been out for a year or so. Interestingly enough, the only game Capcom has announced for the Wii U is Monster Hunter 3 Ultimate, which could be considered something of an "enhanced" port of the original Wii game.
In any case, we'll have to wait and see what Capcom has planned, because aside from Monster Hunter 3 Ultimate, Capcom hasn't made any Wii U announcements. Capcom usually doesn't have any problem releasing new versions of old games over and over again, so the idea that it won't be releasing many older games on the Wii U is something of a surprise. Still, we have a feeling that Wii U owners will be happy Capcom is looking to offer new experiences on their console. Stay tuned.
[via Siliconera]