Can't wait for Google Glass? Recon's MOD Live has you covered today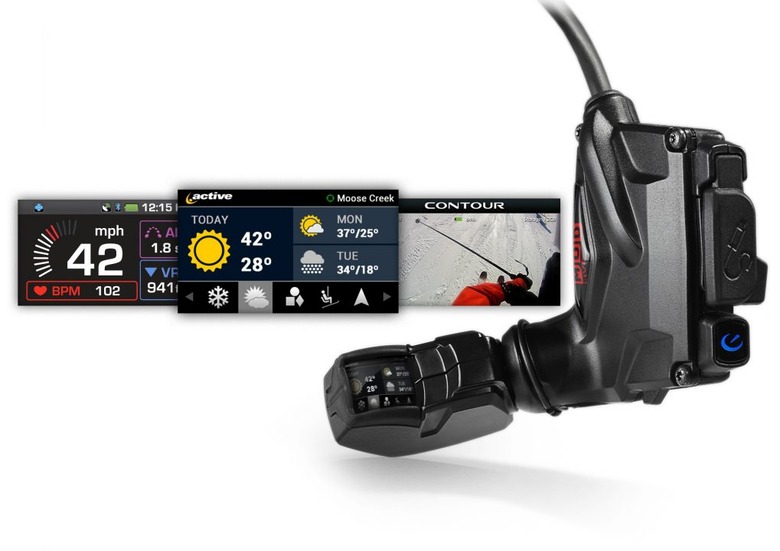 Google Glass may be grabbing the headlines at IO this week, but with Explorer Edition developer devices not shipping until 2013, it might be worth looking elsewhere for your head-up display fix. Recon Instruments has just the thing, with a new Android SDK for the MOD Live eyepiece that will allow developers to create their own applications that float in the user's eyeline.
The MOD Live is a complex little piece of kit, with various sensors integrated: an altimeter, barometer, 3-axis accelerometer, 3-axis gyro, 3-axis magnetometer, and a temperature sensor. There's also Bluetooth Smart Ready (aka 4.0) and GPS, a d-pad for navigation, and of course the eyepiece itself.
Power is from an 800MHz TI OMAP3 Cortex-A8 processor paired with 256MB RAM and 512MB of flash space, of which 180MB shows up as mass storage. "Because our SDK is pretty much completely the Android SDK, creating an HUD app takes about the same effort as a regular Android app" Recon claims.
The facility for the MOD Live to take advantage of basic http pull and push is due to be added in the next week or so, and Recon plans to give away ten free eyepieces (and subsidize a further 100 by 50-percent) to encourage developers to jump onboard. Normally, the MOD Live is priced at $399.99.
You can sign up to be considered as a developer here, and see an example of an app – detailed here - intended for skiers in the video below.