Canon's next portable zoom lens will target 4K broadcasting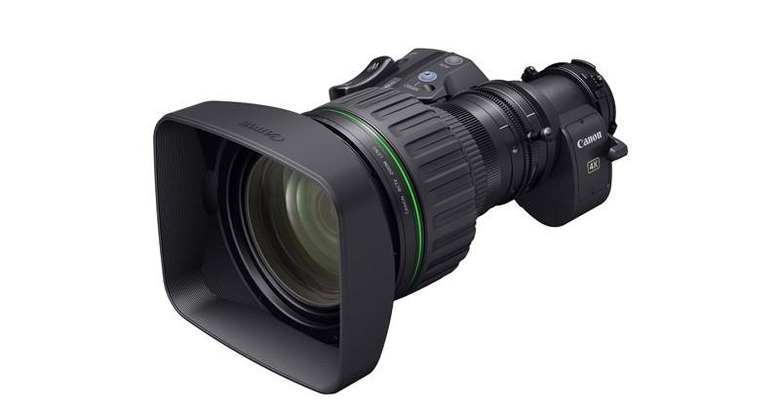 4K resolution content is no longer just the purview of the movie-making industry. With the prevalence of consumer equipment for both viewing and recording 4K content, the trend has also started to become popular in broadcast media as well. To support this budding development in the industry, Canon is developing a new portable zoom lens that caters to 4K broadcast cameras, attempting to bring together the advantage of mobility of conventional HDTV lenses with the quality that's required for the next generation of broadcast media.
The still unnamed portable zoom lens will work in particular with 4K broadcast cameras that tout 2/3-inch sensors. While heavy in features, it would actually be more mobile than it sounds, allowing coverage of both indoor and outdoor events, like sports, live telecasts, dramas, and TV commercials.
This isn't Canon's first attempt at a 4K-friendly zoom lens. Last April, it also announced that it was developing a 4K field zoom lens. While it will support the same 2/3-inch sensor 4K broadcast cameras, this lens focuses (pardon the pun) more on delivering a high-zoom ratio and long focal length.
Canon's 4K portable zoom lens won't be coming until the first half of 2016 but it will already be on exhibit this week at the 2015 Beijing International Radio, TV & Film Exhibition (BIRTV) in china. The 4K field zoom lens, on the other hand, will come later this year.