Canon VIXIA HF R-Series camcorders arrive in March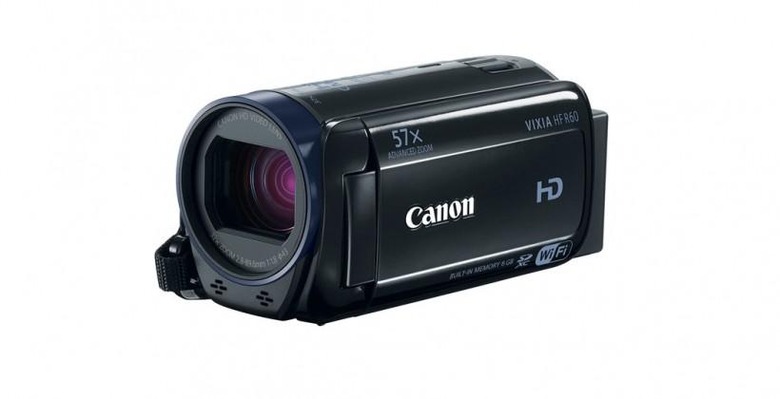 Printers, PowerShot cameras, and a content hub — all parts of Canon's CES 2015 offerings, and joining them are a trio of new VIXIA HR R-series camcorders, all of them similar in design but with their own unique flavors. There are several enhancements on board for this product line up, and among them is the promise of excellent low-light performance alongside the new high 57x zoom (all three models). Two of the models in particular also bring with them NFC and WiFi.
As you can see in the gallery below, all three camcorders — the R60, R62, and R600 — look exactly the same, and all three feature the same zoom rating. The ways in which they differ aren't visible, and include things like the aforementioned wireless connectivity on two models, as well as different internal storage capacities.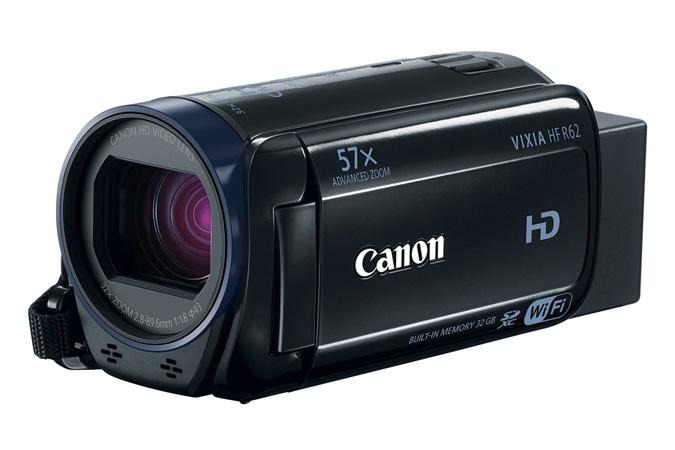 The R62 camcorder offers 32GB of internal storage (12 hours of video), while the R60 features 8GB (3 hours of video). It appears the R600 is dependent on an SD card for storage. All three feature a 3.28-megapixel Full HD CMOS image sensor and DIGIC DV 4 Image processor. All three models also feature Framing Assist, longer battery life than the previous lineup models, and more.
Canon will be making all three cameras available some time in March; the R62 model will be priced at $449.99 USD, while the mid-range R60 will be priced at $399.99 USD and the R600 — the lowest of the bunch — will cost $299.99 USD.
SOURCE: Canon