Canon VIXIA HF G40 camcorder hands-on: video for the prosumer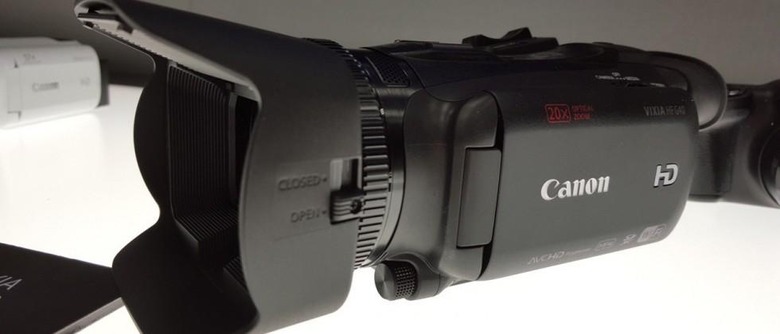 Among Canon's lineup of consumer-friendly cameras and camcorders lies the new HF G40, the successor to the G30 camcorder and an overall improvement to an already solid product. Unlike the other new Canon camcorders, the HF G40 is aimed at the so-called "prosumer," those who still operate at the consumer level but who need something more robust than the average device.
The HF G40 is, upon first look, an attractive camcorder that looks like something you'd find in a pro's hands. Wedding photographers, small business, and more are the target audience. The size isn't so big as to be too cumbersome, however; the camcorder is still highly portable and could be used to record personal events just as well as amateur projects and conferences. The camcorder has some notable changes including a handle that better fits small hands and improved low-light performance.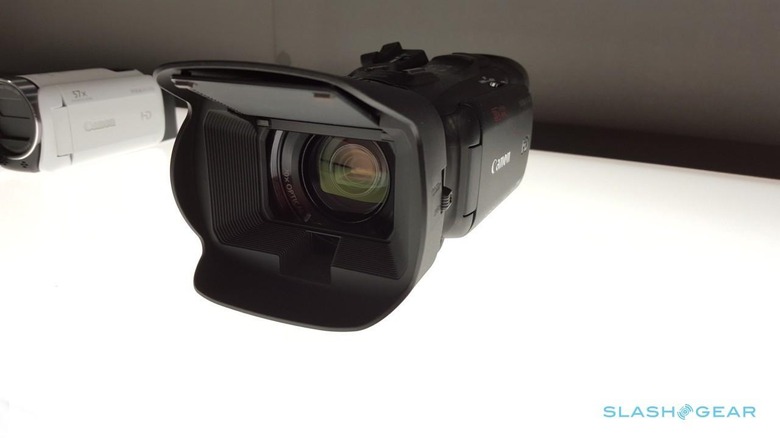 The VIXIA HF G40 is able to record Full HD video at 60p in MP4 and AVCHD, and does so alongside a new HD CMOS Pro Image Sensor and the Digic DV 4 Image Processor. Canon says the HF G40 has better low-light performance over the previous model, making it more suitable for those who record indoors or in otherwise dim conditions.
This is all joined by Canon's 20x High Definition Optical Zoom Lens and Intelligent Optical Image Stabilization using a five-axis system. While shooting, users are able to use a Dynamic mode for keeping image shake to a minimum.
Other features include a flip-out 3.5-inch OLED touch display with a 10,000:1 contrast; those who prefer EVFs also have that option in the form of a high-res color electronic view finder. Overall, holding and using the camcorder is comfortable and straight-forward — the features and controls are logically where you would expect them, and adjusting to the new model is a rather quick process.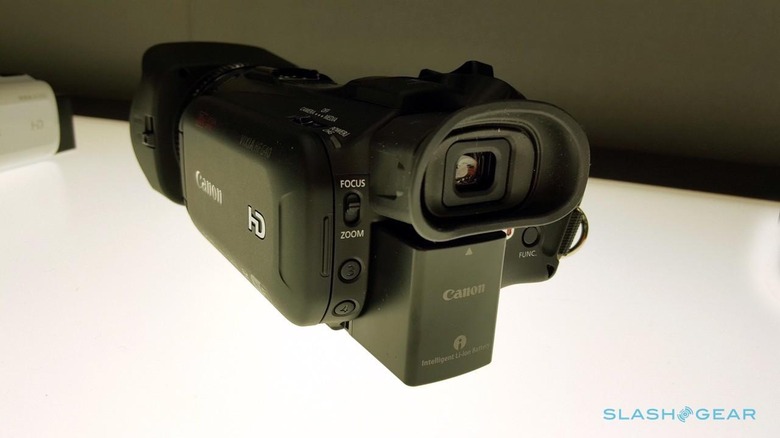 Canon plans to launch the HF G40 next month for $1,299.99 USD.