Canon Update On Mark III AutoFocus's Snafu - Houston, We Don't Have A Problem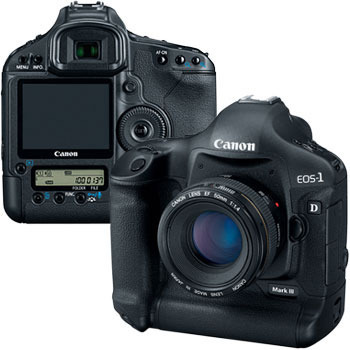 We promised to keep you updated on the EOS-1D Mark III AF's issue, so here it is. Canon has issued an update to the previous service notice today. Their verdict is mark III has no issue whatsoever since the last fix, their best AF body ever, period.
RG's interpretation is Canon is buying time to complete to finalize the new fix posted here. I'm skeptical if there's one, or ever a cure to it. I'll wait for Mark III N at Photokina this Fall.
After the AF mirror Adjustment, including the updated firmware version 1.1.3, the EOS-1D Mark III AF function performed better in our tests than all previous EOS camera models.

Canon strives at all times to continuously improve our products in order to provide our customers with the best performance and value.

We are aware that some customers have raised questions about the performance of the EOS-1D Mark III AF system under certain conditions. We will continue to investigate, and look for opportunities to improve, the performance of the AF system to ensure the satisfaction of all of our customers