Canon unveils CanoScan scanner and new PIXMA wireless printers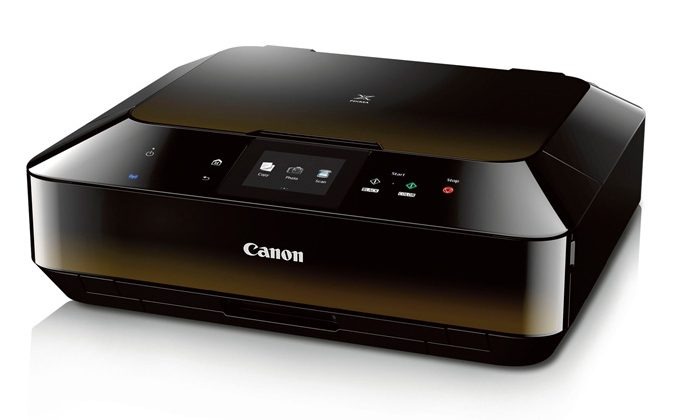 Canon has announced its new wireless PIXMA printers, the MG6320, MG5460, and iP7220, as well as the CanoScan 9000F Mark II photo scanner. These additions to Canon's rather vast catalog of printers and scanners represent a nice addition for photographers. No word on when they'll be available, but we're guessing it'll be soon.
The MG6320 and MG5420 are all-in-one (AIO) printers, both of which offer wireless connectivity and can print a 6-inch x 4-inch photograph in approximately 21 seconds at max color. The MG6320 features six color tanks, while the MG5420 offers five; the six tank on the MG6320 is grey. Both printers support Full HD Movie Print, which allows high-quality prints to be made from HD videos recorded with PowerShot and Canon EOS cameras and VIXIA camcorders.
The PIXMA iP7220 wireless printer isn't an all-in-one, and is aimed at consumers who want a simple, yet feature-rich, photo printer without the extra cost associated with AIOs. The iP7220 has a print rate of 15 images per minute in black and white, and 10 images per minute in color. Like the other printers, it can print a color 4 x 6 in about 21 seconds. Last but not least is the CanoScan, which is a consumer-level photo and document scanner offering 9600x9600dpi for film and 4800x4800 for everything else. The scanner includes an adapter for scanning 35mm film strips.
While none of the devices are available yet, Canon has given us estimated selling prices. The PIXMA MG6320 AIO printer has an estimated selling price of $199.99, while the MG5420 AIO printer is a bit lower at $149.99. The PIXMA iP7220 printer, meanwhile, is the lowest of the three printers, with an estimated selling price of $99.99. The CanoScan 9000F Mark II Photo Scanner is the same as the MG6320 at $199.99.