Canon PowerShot G3 X brings EOS features to a rugged compact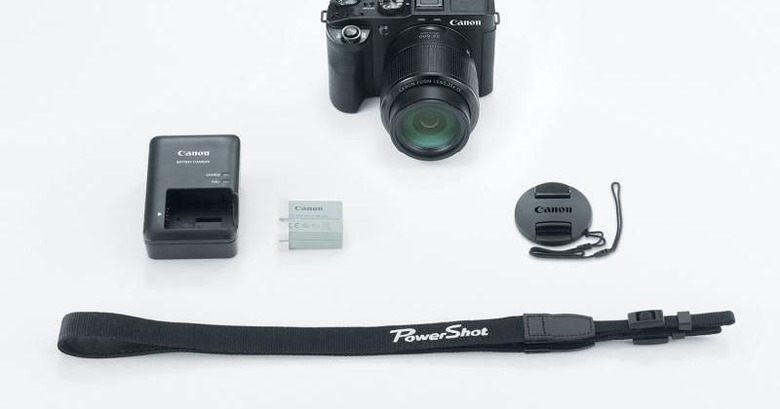 Last February, Canon teased us good when it revealed that, yes, there will be a PowerShot G3 X but it won't be coming yet. Well, the time has arrived. Here is the PowerShot G3 X. The latest in Canon's G series, this camera is poised to combine the best of both worlds of the camera maker's EOS DSLR features with the portability of a digital compact. Also touted to be its most rugged G camera yet, the G3 X is filled to the brim with features that make it useful in almost any situation or any operating environment.
Of course, Canon already hinted at what we should be expecting which it indeed delivered. There's that large 1-inch High Sensitivity CMOS sensor with 20.2 effective megapixels and an ISO range of 125 to 12,800. Also as promised, the f/2.8-5.6 lens has a 25x optical image zoom, equivalent to 24-60 mm. The improved 5-axis Intelligent Image Stabilization promises no shake effects, no matter the zoom level. As expected, image processing is delivered by Canon's proprietary DIGIC 6.
Those, however, are hardly the things that make the G3 X interesting. From its EOS range, Canon has brought over features that users expect from the DSLR camera, including an Auto Exposure lock button, an Auto Focus selection button, and a DRIVE/AF button. For power users, the camera includes options for manual exposure, choice between RAW, JPEG, and RAW+JPEG formats, a programmable continuous ring, exposure compensation dial, a mode dial, and a rear control dial. Curiously, a 2.36 MP resolution Electronic Viewfinder with variable angle support comes as an optional accessory instead of being built-in.
What is built-in, on the other hand, is the 3.2-inch multi-angle touch LCD panel that makes tricky angles easy. Yes, that also means selfies. The G3 X comes with a an external microphone jack and a headphone jack for higher quality audio recording and monitoring. An HDMI port allows direct video monitoring while video is being captured. Any modern digital camera worth its salt comes with wireless connectivity options, and this PowerShot doesn't disappoint, equipped with both Wi-Fi and NFC to make paring and sharing a breeze. One interesting software feature comes via Canon's night sky modes, giving amateur astronomers and star gazers something to play with. Star Mode takes high quality of star-filled night skies, Star Trails turns star movements into a continuous image, and Star Time Lapse movie records the movements of the stars against a static background.
The Canon PowerShot G3 X will be available starting July and will retail for $999.99. It is compatible with a number of Canon accessories, including the aforementioned Electronic Viewfinder EVF-DC1, the EX-Series Speedlite system, and the Remote Switch RS-60 E3, all sold separately.
SOURCE: Canon