Canon PowerShot D30 waterproof camera is now ready for extreme adventure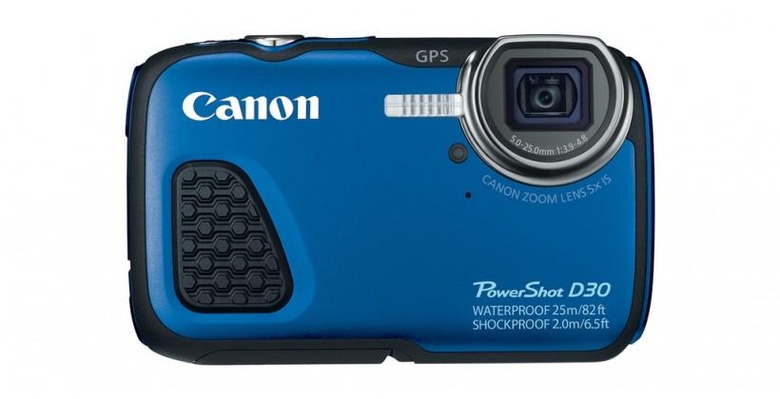 Trying to help capture memories even in the most impossible situations, Canon has revealed the new PowerShot D30 compact camera. This handy digital camera is submersible in water up to 82 feet, making it suitable for photography on dry land, in water, or anywhere else.
The PowerShot D30 is built for adventure. Not only does it allow divers an additional 23 feet of depth compared to other equivalent cameras, it is also built for extreme weather conditions and rough handling. It can withstand temperatures within the range of 14 degrees to 104 degress Fahrenheit. It can also survive a fall of up to 6.5 feet.
This rugged camera may not offer all the bells and whistles of high-end digital camera, but it is definitely no pushover. With a 12.1 megapixel High Sensitivity CMOS sensor and Canon's DIGIC 4 image processor, it is able to deliver the best possible shots even in low-light conditions. A dedicated movie button is also present to make recording 1080p videos quick and easy.
With outdoor photography in mind, the PowerShot D30 features a built-in GPS tracker that automatically remembers when and where a shot was taken, making it easier for users to keep track of their journeys. The camera is equally useful on land as it is under water, featuring a Sunlight LCD mode that reduces glare when shooting above water. The Smart Auto mode is able to choose the best camera settings from a set of 32 predefined situations.
The Canon PowerShot D30 will come in a cool blue color and will launch in April. The waterproof compact digital camera will be priced at $329.99.
SOURCE: Canon