Canon PIXMA MG3050 And MG2550S Printers Unveiled For Home Use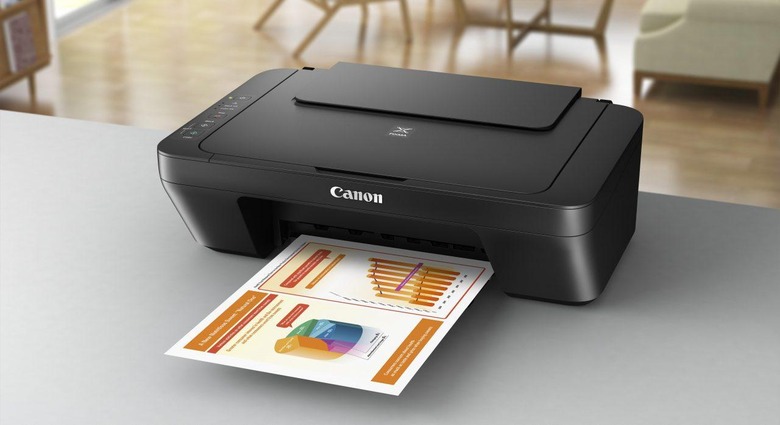 Canon has taken the wraps off two new printers, the Canon Pixma MG3050 and the Pixma MG2550S. Both printers are designed for home use and are of the all-in-one inkjet variety. The printers can be used for printing documents and small photos, doing so using a hybrid ink system. According to Canon, its Full-photolithography Inkjet Nozzle Engineering cartridge ink can produce photo-lab quality photo prints.
Canon unveiled the printers on Tuesday; they share some features and each, of course, have some of their own to boast about. The MG3050 Series includes WiFi connectivity for over-the-network printing, while both come with "My Image Garden" for the PC and Mac, a photo organization software for printing. The MG3050 series printers also support printing 5 x 5-inch square photos.
Other big features specific to the MG3050 include support for the Canon Print app, which includes cloud printing from smartphones. The printer supports 8 ipm mono and 4 ipm color, the Easy-PhotoPrint+ software for what Canon says is "creative printing," and use of Access Point Mode and WiFi at the same time. Finally, the printer can also take the (completely optional) XL cartridges, which are ideal for printing documents and result in an overall lower printing cost.
The MG2550S, meanwhile, boasts the same 8 ipm mono/4 ipm color, and supports the My Image Garden software, but apparently not the Easy-PhotoPrint+ offering. The MG2550S can also automatically power on whenever you start printing a document, and it has a quiet mode that can be enabled for less noisy operations. It, likewise, supports the optional XL cartridges.
SOURCE: Canon