Canon IVY REC is pretty much a new HTC Re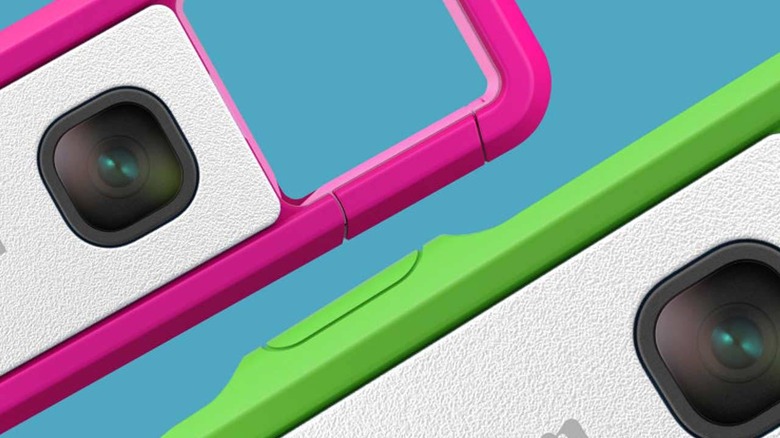 The folks at Canon have a new camera they want you to see, a camera that'll go with you wherever you like, clipped to your belt loop. This camera is the Canon IVY REC, and upon first glance, it reminded us of one of the most strange cameras ever made: the HTC Re. The HTC Re looked for all the world like a fat pipe, the likes of which you'd use to capture video and photos anywhere you went with a tap of its giant physical backside button.
The Canon IVY REC is similar. This camera is meant to be self-contained as a clip, able to be attached to your person without the aide of any additional accessories. This device is capable of capturing both photos and video, too, and is relatively waterproof.
SEE TOO: Our original HTC Re Review
Canon suggests that this device can be submerged in water up to 30 minutes at a depth of 1m or 3.3 ft. Canon also suggests this machine is "shockproof" as well as lightweight. You'll be able to snap photos or record video with its on-device buttons, or you can control the device with an iOS or Android app on your phone.
The 13-megapixel 1/3-inch CMOS sensor in this machine has the ability to capture 13MP photos and 1080 / 60p video. There's a 1/4-20 tripod thread in the center (or side, however you look at it) of this device so you can connect it to your various accessories if you do so desire.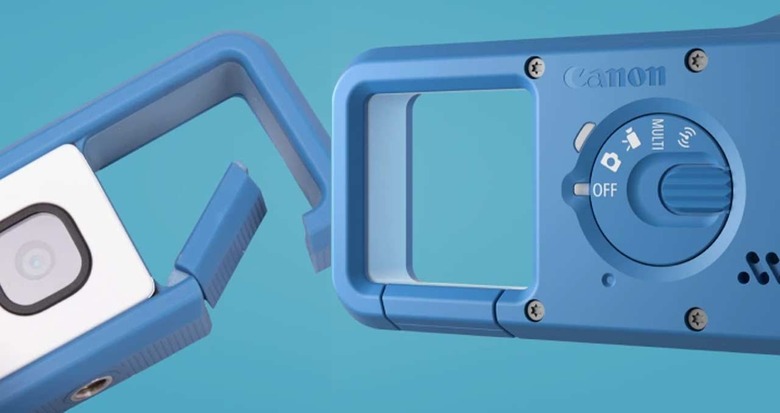 The camera has a single adjustment ring on its back which selects between OFF, camera, camcorder, MULTI, and Wi-fi / wireless connectivity mode. Additional details about this device will be revealed when the IndieGogo page is lit. Strange that Canon would need to use a crowdfunding campaign to get a camera (of any sort, really) off the ground – but there it is!
NOTE: This is not the first "Ivy" device from Canon. They're clearly developing a whole line of interesting go-anywhere cameras and they're hoping you're going to get onboard for the ride.