Canon EOS M50 gives M-Series mirrorless its first 4K camera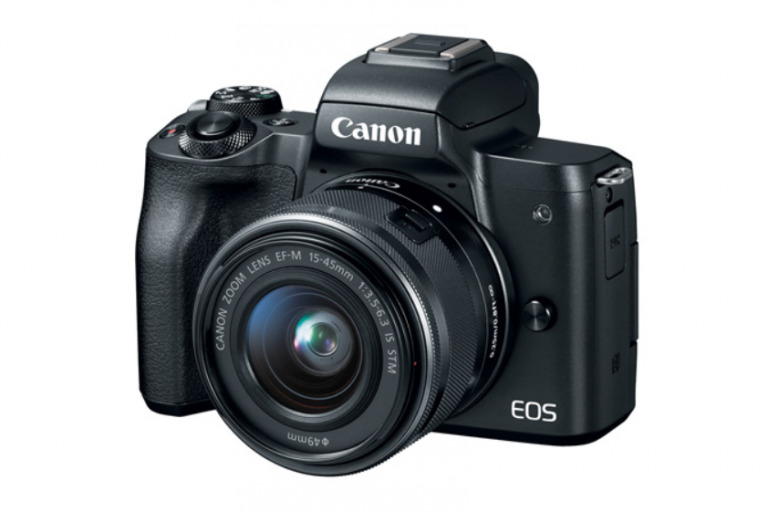 With the rise of smartphones, we've seen a lot of people spark an interest in photography, which has been a nice side effect of putting a halfway decent camera in the pocket of pretty much everyone. What happens when you're ready to graduate to something a little more advanced? Taking the plunge into the world of DSLR cameras can be a little intimidating, but Canon is hoping to make that transition smoother for a lot of people with its new EOS M50.
While Canon designates this mirrorless camera as an entry-level shooter, it also thinks the M50 might have some intriguing features for veterans, too. This is the first M-series camera capable of shooting 4K video, and though it doesn't mention frame rates in today's announcement, it does say that it can capture HD video at 120 frames per second. That implies that it can shoot 720p videos in slow motion, so we can probably expect 24 frames per second for 4K.
The M50 is outfitted with a 24.1MP APS-C CMOS sensor and uses Canon's new DIGIC 8 Image Processor. In terms of the image processor, this is a step up from the M5, while the CMOS sensor represents an ever so slight downgrade in total megapixels. Still, there should be a lot to like with the M50, as it's also sporting an OLED viewfinder and a "vari-angle" LCD touchscreen.
The M50 isn't the only entry-level product Canon is launching today, as it has also announced the EOS Rebel T7. From a price standpoint, this is an even safer bet if you're just dipping your toe into the DSLR scene for the first time, but the trade-off is that it doesn't have as many nifty features as the M50. Sporting a 24.1 megapixel CMOS sensor, a nine-point autofocus system, and the ability to continuously shoot at up to 3 frames per second, though, this should still be quite a bit more capable than your smartphone camera.
Both the M50 and the Rebel T7 will be launching in April 2018. The M50 will be available in a body-only package for $779.99, though you can also bundle it with the EF-M 15-45mm f/3.5-6.3 IS STM lens for $899.99. Just as well, the Rebel T7 will be available in a lens-and-body kit with the EF-S 18-55 f/3.5-5.6 IS II for $549.99.