Canon EOS M5 is the first of a new mirrorless breed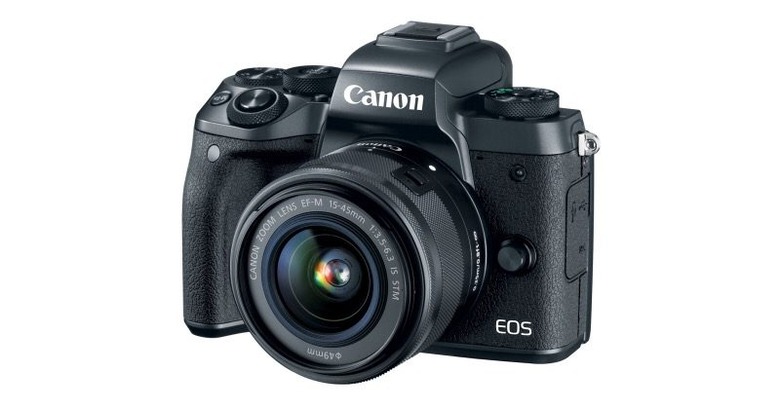 While DSLRs remain the gold standard in professional digital photography, more compact mirrorless cameras are starting to step up their game to catch up. While the new Canon EOS M5 isn't going to replace a more professional shooter, it could come close to a more accessible camera for budding professionals. Boasting of a few first for the mirrorless EOS range, the EOS M5 brings focusing technology, image stabilization, and wireless connectivity never before available in its compact predecessors. And when paired with an equally new EF-M 18 high power zoom lens, the EOS M5 empowers photographers to record both breath-taking landscapes as well as long-distance close-ups.
The Canon's 24.2 megapixel APS-C sensor and DIGIC 7 image processor might seem almost too plain, but that's barely scratching the surface of the camera's special features. For example, the EOS M5 has a rather interesting focus system that combines Canon's Dual Pixel CMOS AF, the camera's built-in electronic viewfinder, and its touch-enable LCD panel. You can, for example,touch and drag the AF frame on the LCD panel while still looking through the EVF.
The image stabilization is also quite special, sporting what Canon dubs as "Combination IS". Thanks to the DIGIC 7 image processor, the camera's built-in 5-axis image stabilization kicks in even while recording video. It also works when using lenses that don't have their own image stabilizers. But when paired with a lens that sports an optical IS, Combination combines both powers to produce "exceptionally smooth" footage.
Also a first for the EOS line, the EOS M5 feature Bluetooth Smart connectivity which allows users to pair the camera with a mobile device or computer constantly without draining too much battery.
Canon is also introducing the new EF-M 18-150 mm f/3.5-6.3 IS STM lens, which is its first high-zoom power lens in the EF-M family. With its own built-in image stabilizer, it can handle up to 4 stops of shake on its own. Add the Combination IS of the Canon EOS M5, and you've got a pretty stable equation.
The Canon EOS M5 will be available starting November for $979.99 for a body only purchase. In a kit with an EF-M 15-45 mm F3.5-6.3 IS STM zoom kit lens, it goes up to $1,099. The Canon EF-M 18, on the other hand, will go on sale in December for $499.99. Together with the EOS M5, a kit, also available starting December, will sell for $1,479.
SOURCE: Canon