Canon EOS M sequel with Dual-Pixel CMOS AF tipped for Q4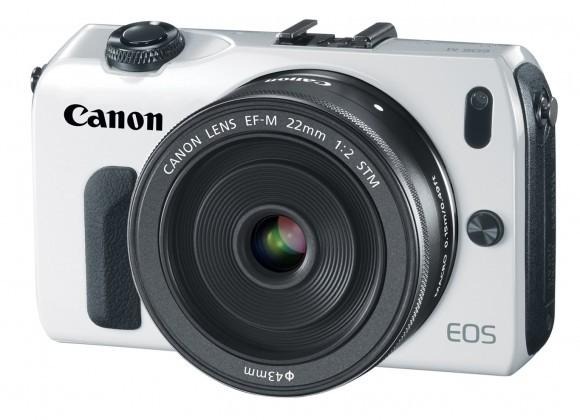 Canon's EOS M interchangeable lens camera is tipped for an imminent refresh, with stocks of the existing model running short at retailers, though a significant upgrade isn't expected until September at the earliest. The EOS M, which Canon billed as its gateway drug to mainstream DSLRs, was first launched back in October though user-feedback has been mixed. Now, with supplies dwindling after as much as 50-percent price cuts, a tweaked model is supposedly just around the corner.Photo Rumors spotted the shortages, with Adorama and OneCall both listing the EOS M kits as currently unavailable. Over at B&H, meanwhile, the camera is backordered in some cases, though there's said to be more stock coming in on July 11.
That could just be the sign of a successful promotion, but other rumors suggest Canon is in fact looking to clear out existing stock ahead of a refresh. Northlight Images' sources suggest that there are not one but two changes in store for the EOS M, starting off with a "basic" upgrade to the 18-megapixel sensor sometime before the end of Q3.
It's what comes after that which is most interesting, however. According to the leaks, Canon is readying a new EOS M with the Dual-Pixel CMOS AF system that it debuted on the EOS 70D.
That uses a special CMOS where each pixel is made up of two photodiodes, and can thus take photos and focus simultaneously.
According to the source, the new Dual-Pixel version of the EOS M won't arrive before the EOS 70D does, which means a release sometime after September 2013. It will have a 20-megapixel sensor, it's said, and have an optional full viewfinder.