Canon: EOS M is our DSLR gateway drug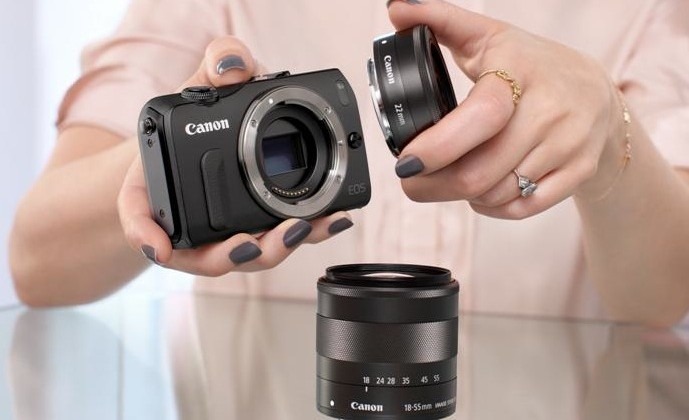 Canon aims to break open a new market with its newly-announced Canon EOS M, straddling the divide between the traditional EOS DSLR audience and those who have higher expectations than point-and-shoots. "Although there's no question that this is an EOS camera" Canon UK's David Parry told TechRadar, "it's targeted at people who are not traditionally an EOS camera customer." The new model is Canon's first mirrorless interchangeable lens camera.
Although the target segment might be new, that doesn't mean Canon isn't clear on who, exactly, it comprises. The EOS M is "for people who are interested in photography and want to take better images, but don't know, or don't want to know about shutter speeds, aperture and so on" Parry explained.
For that audience, Canon has borrowed liberally from smartphone and tablet UIs, introducing pinch-zoom and swiping gestures to the EOS M's 3-inch touchscreen LCD. It also offers a Scene Intelligent Auto mode which basically takes the thought out of all shooting scenarios.
However, while the EOS M might end up stuck in automatic mode more often than not, it's not to say that the camera can't manage more flexibility. There's full control over the hybrid AF system and a native ISO range of 100-12,800 (extendable to 25,600), while the stereo microphone has 64-step user-adjustable audio to go with its 1080p Full HD video recording.
If those photography-keen but tech-shy buyers want to get their hands on the EOS M when it hits shelves in October, they might want to order sooner rather than later, though. Retailers are already warning that Canon's first wave of stock is unlikely to satisfy even pre-orders, never mind those who decide they want the mirrorless camera at the last-minute.