Canon EOS-1D C and C500 bring 4K video recording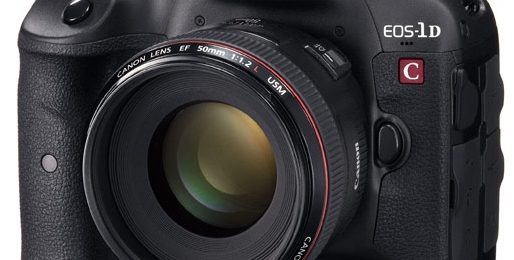 Canon today has announced two new cameras in their lineup, the EOS-1D C DSLR, and C500 4K Cinema video camera. The C300 was criticized for only being able to record 1080p video, so in response, Canon has added this new model to record in eye watering 4K. The EOS-1D C hasn't been left out, though, and can also record 4K.
The Canon EOS-1D C will feature a 18.2 megapixel full-frame sensor, and will record at a 4096x2160 resolution. Video is captured as 8-bit 4:2:2 MJPEG at 24fps, although it can also record regular 1080p at 24/60fps if you're pressed for space. In terms of ISO, the camera can jump to 25,600 in video mode.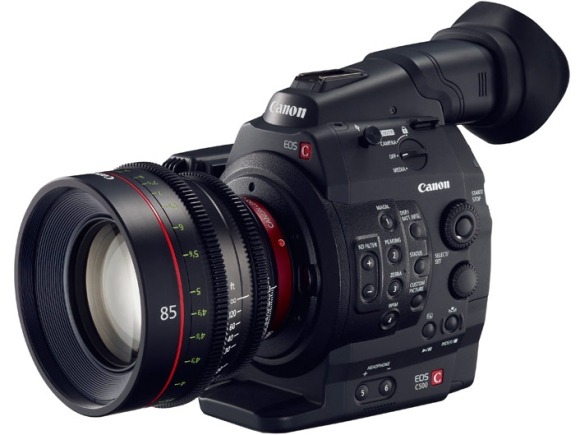 As for the C500, it requires a dedicated external recorder, but can output RAW video. There are two RAW modes: 4096x2960, and 3840x2160. You'll be able to capture 10-bit 4:4:4 video at 60fps with both modes. If you want to shoot at the higher 120fps rate, you'll need to drop the resolution down to 4096x1080. The C500 also comes with dual CompactFlash slots, but you'll only be able to record 1080p to those.
In terms of pricing, you'll be looking to pay around $15,000 for the EOS-1D C. The C500 doesn't have pricing just yet, and in fact is still under development, but is expected to be more expensive than the $16,000 C300. Both cameras are expected to ship by the end of 2012.
[via Engadget]