Canon EF-M 28mm f/3.5 Macro IS STM lens has integrated flash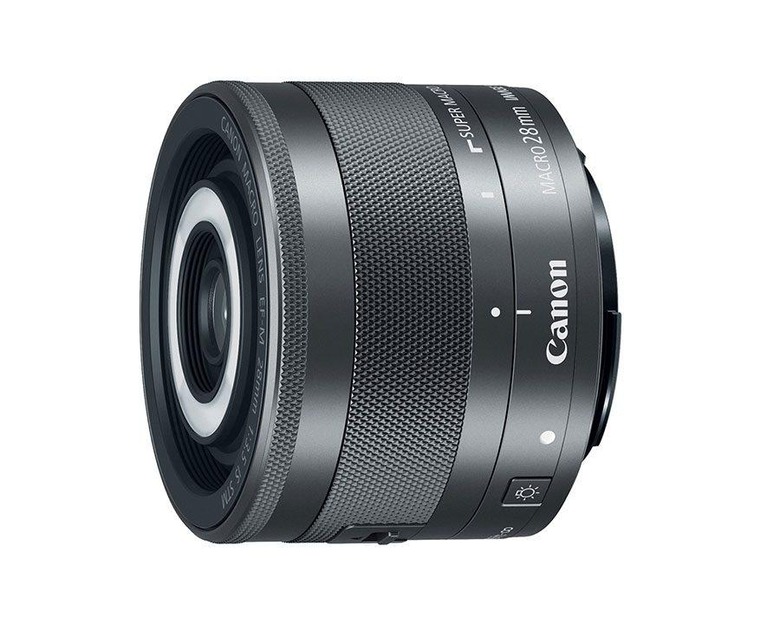 Canon has unveiled a new lens that is aimed at those who like to take macro photography shots and wants to be sure that their images are well lit. When taking photos close up sometimes a traditional flash doesn't do the job of lighting your subject well. The new Canon EF-M 28mm f/3.5 Macro IS STM lens is the first EF-M Macro Lens for the Canon EOS M camera system that features image stabilization and a pair of integrated mini Macro Lites.
Those electronic flash units are designed to illuminate close up subjects while providing color accuracy and a sense of depth and dimension. The two curved flash units surround the front element of the lens and can be illuminated at the same time or they can be used one at a time. The Macro Lites have bright and dim settings to choose from.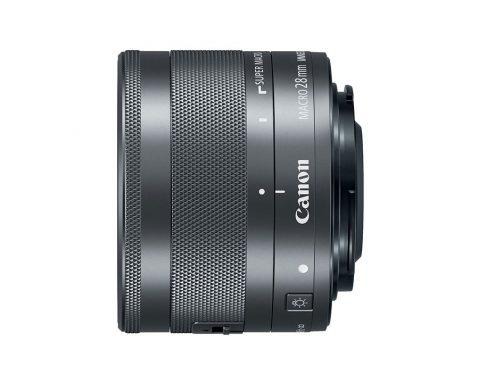 The lens has a Super Macro Mode that lets users shoot at higher magnifications of up to 1.2 times. The lens extends form infinity to life-size. The Hybrid IS image stabilization reduces camera shake and is the same stabilization found on the Canon EF 100mm f/2.8L Macro IS USM Lens. A lead screw-type STM stepping motor provides smooth and quiet focusing operations for photos and video. One UD lens and two aspherical lenses help with image quality at all distance settings.
The lens has an angle of view similar to a 45mm standard lens (35mm equivalent) that gives more flexibility when shooting subjects at different distances. The lens uses a tapered design to allow close range shooting without casting shadows that might ruin a photo. The EF-M 28mm f/3.5 Macro IS STM lens will land in June at a retail price of $299.99.
SOURCE: Canon