Canon 22MP EIS Micro Four Thirds rival tipped for early 2011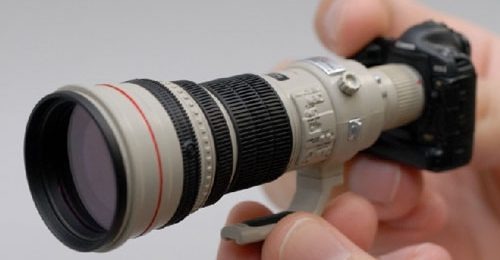 Canon's upcoming Micro Four Thirds competitor is getting further fleshed out, with the latest cycle of the rumor machine suggesting the compact camera will use an Electro Image System (EIS) and have a 22-megapixel backlit-illuminated CMOS sensor.  Tipped to be the first in a new EIS range for the company, the so-far unnamed camera will apparently be capable of 1080p Full HD video (at 24/25/30fps) and be compatible with a whole range of lenses.
That range includes a 5mm F4 fisheye, 8-25mm F4 wide-angle zoom, 14mm F2 pancake, 25mm F1.2 pancake, 45mm F1.5 pancake and 65mm F2.0 Macro, while Canon are supposedly preparing two kits, one pairing the camera with a 12-75 f2.8-4.0 IS Macro lens and the other with a 75-300 f3.5-5.6 IS lens.  A 100-6400 ISO range, touchscreen LCD, dual-SD card slots (that we're guessing will be SDHC/SDXC compliant) and an EF lens adapter round out the leaked specs.