Candy Crush Friends Saga Is New: Beware!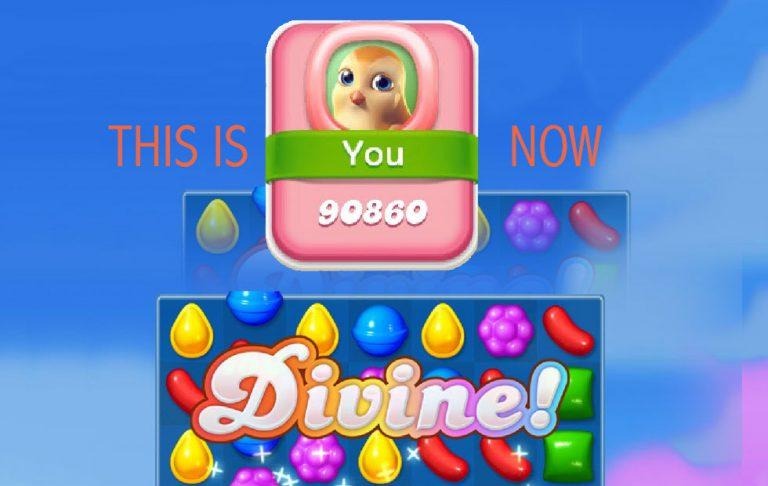 Today we're going to run down a few reasons why the new Candy Crush Friends Saga game will reel you in with its hooks and won't let go until the end of time. Inside this game is a new way to play Candy Crush, with new graphics and a newly deepened conglomeration of methods for keeping you addicted to the candy just like candy companies keep you in sugar in the real world – say goodbye to your teeth!
Behold the re-birth of the child of addiction that is Candy Crush. "Welcome to Candy Crush Friends Saga, where you'll match Candies and collect costumes with all your favorite characters from the Candy Kingdom!" Here you're not only attempting to run through levels, you're attempting to collect 3D characters in the game to push you forward.
Imagine the joy of completing a level of Candy Crush, but now with the added satisfaction of unlocking characters in the game to assist you in enjoying the rest of the game. This is what Friends Saga is all about. King released this game in October of 2018 for a reason – it's time to get disgustingly filled with sweets, up unto and past Halloween.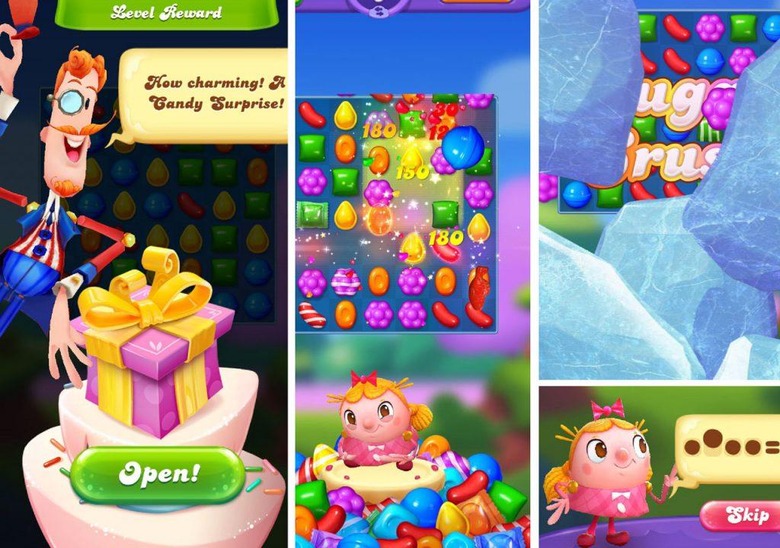 You, too, can enjoy each level in multiple forms, and you'll never, ever be able to quit. Users are invited to roll with characters like Tiffi the Dragon, Yeti the Cow, and Odus the Adventurer. They're all unlockable in the game, and accompanied by so many lights and exciting animation, you'll swear you're playing a fancy slot machine in Las Vegas Nevada.
But this game is free! Until you happen upon in-game purchases. In-game purchases can be inexpensive, but that can also ramp up to $199.99 – which is absolutely insane. But who am I to suggest what's right for you when it comes to dropping dollars?
The game is available around the world for both Android and iOS: All you'll need to do is search Candy Crush Friends Saga and you'll find it. It's developed by King, just like the first Candy Crush game. This game is supported in 23 languages, allowing people all around the world to participate in the release from this most dark of timelines in the form of flipping sweets until they explode.
OF NOTE: If you're the sort of person who's prone to addiction in all things, do not download this game. The joy you'll feel at destroying tiny pieces of candy will mask your unending sorrow once you realize you've spent hours and days of your life at the whims of a digital game that never ends. Try at your own risk, and please remember to take care when deciding to hit the download button.