Cambridge Audio Minx Xi Takes On Sonos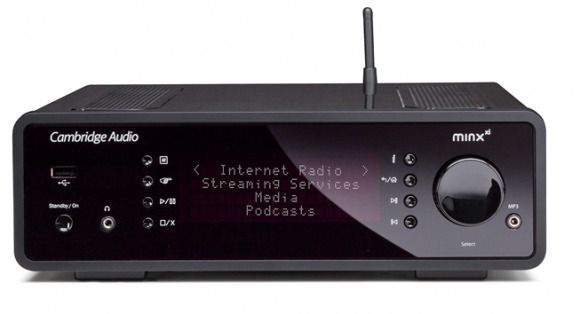 Cambridge Audio has launched its latest streaming media alternative to Sonos, the Minx Xi, a combination streamer and amp that claims audiophile components. Intended to be plugged into a separate set of speakers, unlike the all-in-one Minx Air 100, the Minx Xi has both WiFi and Bluetooth for whole-home and direct streaming, and includes a 24-bit/96kHz Wolfson WM8728 DAC and 40W amplification.
Connectivity includes WiFi b/g/n and wired ethernet, and there's Bluetooth (with aptX) for streaming from a nearby phone or tablet. Cambridge Audio also includes TOSLINK and S/PDIF inputs, plus three analog inputs and two USB ports. There's also a subwoofer output for optionally boosting the bass.
Cambridge Audio claims the Minx Xi will punch above its size, thanks to an "oversized" toroidal power supply and external clocking for smoothing out digital streams. In addition to streaming from Bluetooth devices, there's support for accessing files on NAS drives on your home network, or UPnP shared files on PCs or Macs.
They're all accessed and controlled either via the streamer's control panel, which includes a four-line monochrome display, or Cambridge Audio's Stream Magic apps for iOS and Android. There's also a dedicated physical remote in the box.
The same Stream Magic app also controls the Minx Xi's internet radio support, in addition to services like BBC iPlayer Radio, Rhapsody, and Pandora.
The Minx Xi is available now, priced at $899, though you'll obviously have to budget a little extra for a set of speakers.