Camangi Webstation Gets Second Video Demo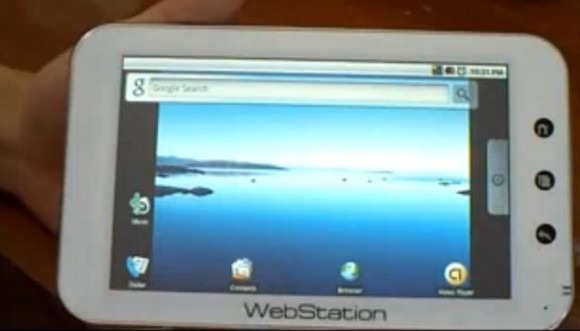 We're still waiting for the first Camangi Webstation orders to arrive with those brave enough to order from the new start-up, but there's at least a second video of the touchscreen Android slate in action to tide us over.  Steven Lin apparently had early access to the Webstation after being invited to join Camangi's test program last month, and he's put up a video overview of the device in action.
Video demo after the cut
What we're really waiting to see, however, is video playback and browser performance on the Webstation, and it looks like we may have to wait until users actually get their units to find out how speedy that actually is.  Still, we've still got a soft-spot for the $399 7-inch tablet; more details here.
[via Gear Diary]