Call Of Duty: Infinite Warfare's VR Experience Is Free For PlayStation VR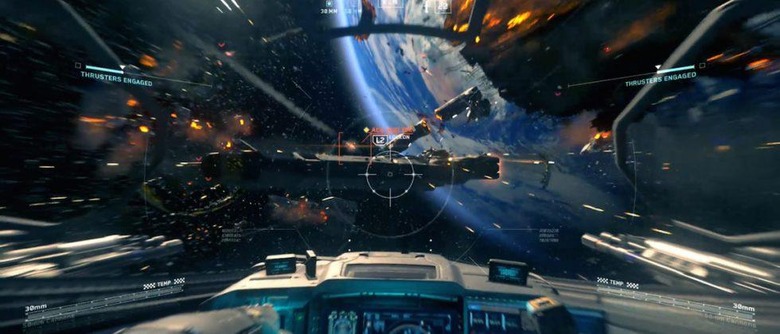 Infinite Warfare, this year's Call of Duty title, was just released last week, and as you'd expect, many a gamer are already tearing it up in the first-person shooter's futuristic space setting. But what's come is a surprise is that the game's virtual reality portion, titled Jackal Assault VR Experience and first revealed several months ago, doesn't actually require the purchase of Infinite Warfare, and is in fact a stand alone PlayStation VR demo.
Jackal Assault was announced for the PlayStation 4 version of the new CoD as part of the lead up to the release of the PSVR headset. While it wasn't explicitly stated, it was assumed that the VR experience would be a level included with the full Infinite Warfare game, but only accessible by those with PSVR. Turns out that's not the case.
Activision kills Infinite Warfare multiplayer on Windows
"The Jackal Assault VR Experience will be available to all PS4 owners, not just for players who have purchased the game, as a free, added bonus," Activision wrote on the Call of Duty blog. So while the level is limited to the PS4 and does require the PSVR headset, there's no purchase required.
Players can find the download on the console's PlayStation Store marketplace by navigating to the VR section and looking for "Call of Duty: Infinite Warfare – Jackal Assault VR Experience." The level has players piloting a fighter jet that's launched into space, engaging in dogfighting and attacks on larger ships. It plays much like the "Ship Assault" section of Infinite Warfare's campaign (see above, starting at 1:35), except in VR.
SOURCE Activision