Infinite Warfare PC Multiplayer Doomed By Activision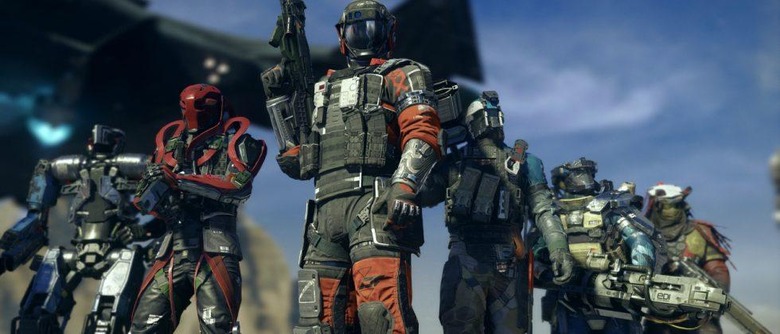 Just a heads up: you may not want to buy Call of Duty: Infinite Warfare on PC through the Windows Store. For some reason, Activision has decided to make the Windows Store version of the game incompatible with other PC platforms. This means that if you have a Windows Store copy of the game, you won't be able to play multiplayer with those who purchased their game on Steam.
It also means that the only other players you see in multiplayer will be those that have purchased the game through the Windows Store. This goes for both Infinite Warfare and the remaster of Call of Duty: Modern Warfare that comes packed-in with some editions of the game. This information was revealed in an Activision FAQ about the Windows Store version of Infinite Warfare.
There's no reason given for the lack of cross-platform multiplayer, but we do know who's to blame for this. In a comment to Windows Central, a Microsoft spokesperson said this doesn't have anything to do with the company's policies. "We support cross-play between devices and platforms for partners who want to enable it," the rep said, meaning that Activision is behind this wacky decision.
Even without segmenting the PC player base, Infinite Warfare finds itself fighting an uphill battle this fall. The game launches today, one week after Titanfall 2 and two weeks after Battlefield 1, both of which are published by Electronic Arts. Launching in an already fiercely competitive market with a disadvantage like this certainly isn't good.
While it's true that most players will likely buy Infinite Warfare through Steam, there are bound to be a few leaning toward purchasing a Windows Store copy. That's especially true when you consider that discounts may make the Windows Store version less expensive than other platforms. Until Activision fixes this rather glaring problem, though, it's probably best to get your Call of Duty fix elsewhere.
VIA: Windows Central
SOURCE: Activision