Call Of Duty: Ghosts PS4 Version Confirmed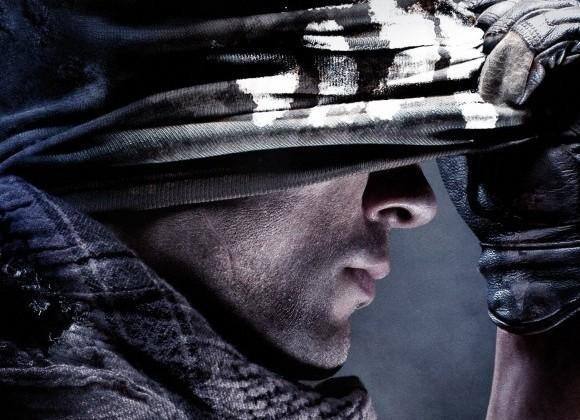 We knew that Infinity Ward's latest Call of Duty installment would be headed to the Xbox One, as revealed earlier this week during the unveiling of the new console. Naturally, then, it would make sense that the game would head to the PlayStation 4, and official confirmation was given by Infinity Ward that, indeed, Call of Duty: Ghosts is headed to the PS4.
The developer confirmed the news via Twitter yesterday, saying that the game will be heading to Sony's newest console, joining the PS3, Xbox 360, Xbox One, and PC. However, publisher Activision still says that DLC for the game will be exclusive with Xbox consoles, meaning that if you want all the CoD content you can get, going the Microsoft route seems like the best choice at this point.
As for the Wii U, Activision hasn't confirmed or denied that Call of Duty: Ghosts will come to Nintendo's newest console, but it's not looking good overall. If the publisher wanted the new game on the Wii U, we certainly would've heard confirmation by now, but judging by the poor sales of the new console, we're guessing Activision won't waste their breath.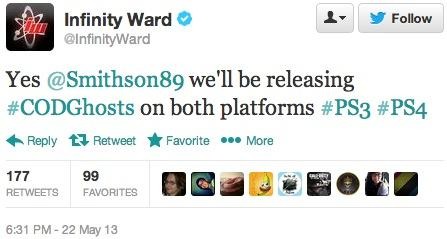 Call of Duty: Ghosts went up for pre-order earlier this month, and it became the highest-selling video game on Amazon in less than a day from becoming available for purchase before its launch. While some may think the Call of Duty series is getting stale, the turnout that the pre-order received shows that many gamers are still interested. The new installment is expected to be some sort of spin-off featuring Lt. Simon "Ghost" Riley, who was known for wearing that iconic skull-laden balaclava. However, we'll have to wait and see in November when the game officially releases to the masses.
VIA: Joystiq