Call of Duty: Ghosts poster tips early holiday release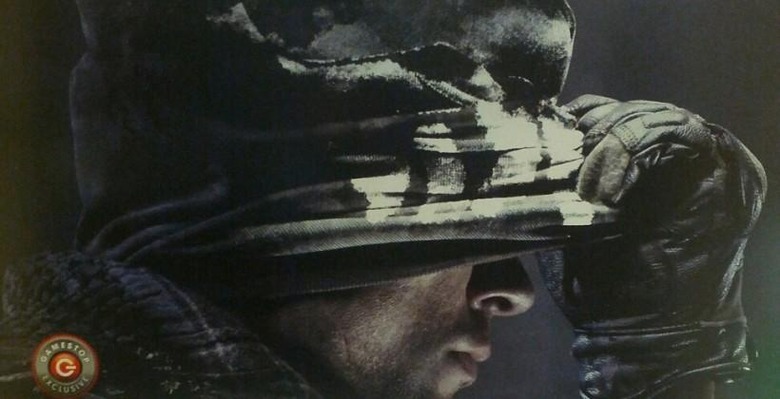 We first heard about solid details on the next Call of Duty game last week, thanks to a leaked Target promo ad. However, while Target listed the game for a November 5 release date, we took that with a heavy grain of salt, since retailers don't always get the release date right. However, according to a leaked poster of the game, November 5 is indeed the date that we'll see the game release.IGN ended up getting a hold of the leaked promo poster from GameStop, and it lists November 5 at the bottom. Furthermore, Activision recently launched a teaser website for the upcoming game, which displays a skull that is most likely referring to the mask that Lt. Simon "Ghost" Riley wore in past Call of Duty titles.
The title of the game, along with the teaser website hints at the possibility that Call of Duty: Ghosts will follow Lt. Riley as the main protagonist in the game. The man shown on the box art and promo posters could actually be Ghost himself, as it looks like he is pulling off the skull mask that he iconically wears.
According to the game's box art, it seems it will release on the PlayStation 3, Xbox 360, Windows, and the Wii U. IGN says that an official reveal of Call of Duty: Ghosts will be expected tomorrow, so you can be sure that we'll hear more details about the game real soon. In the meantime, we'll ponder over the implications of a Ghost-based Call of Duty game.
[via IGN]