Call of Duty: Ghosts appears in retail promo ads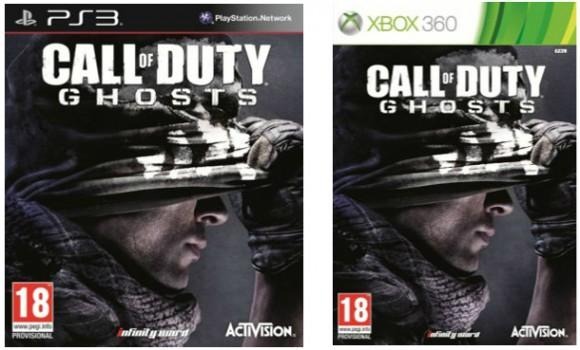 If history is any indication, then it's quite clear that yet another Call of Duty game will be released this fall. However, we've yet to really hear any solid details about the new title. However, leaked box art and promo ads have shown up, with the title of the game being Call of Duty: Ghosts and a release date of November 5, 2013.
The box art first showed up on Tesco Direct's website, but the listing has since been removed. However, a Target circular has also been leaked, which shows the title art of the game, with a release date of November 5, 2013 for the Xbox 360 and PlayStation 3. The promotion is for $10 off any game $49.99 or higher when you pre-order Call of Duty: Ghosts.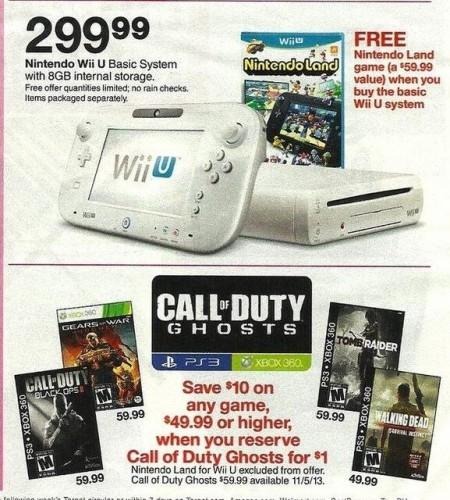 According to Charlie Intel, who obtained the leak, the new Call of Duty title is also expected to be announced "any day now," according to their sources. While the rumored release date for the game seems more than plausible, retailers almost always use placeholders until they find out the official release date for a game, so November 5 may not be the actual release date.
We're not sure if the title of the game is a reference to one of the characters in past Call of Duty titles, named Ghost, who is most-known for wearing that iconic skull-faced balaclava. If the game is, in fact, based around Ghost, it should be quite a doozy, as Ghost is one of the more favorited characters in the series. However, we'll keep this with a grain of salt for now until we hear official word.
[via Charlie Intel]