Call of Duty: Ghosts Onslaught DLC gameplay expands in "CODnapped"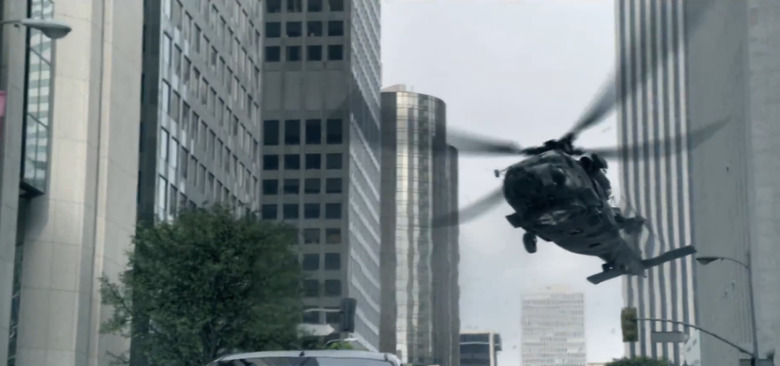 While we're so close to the release of the Xbox One-first release of the Call of Duty: Ghosts expansion "Onslaught" we can taste it, there's a bit more work the company behind promotion the release has to do before we get there. The most recent release here comes in the form of a 1080p video that likely cost one whole heck of a lot of cash to produce. Working with real-deal live-action effects and your favorite British name-face Stephen Graham – from Gangs of New York, Snatch, and a whole lot of other films – you'll find this video spot taking that one extra step toward reality.
We'd not be surprised if they played this during the Super Bowl, too, mind you. It certainly looks like it cost enough to produce. Here you'll find Graham speaking about your need to go to "things" with your family and friends. Your family and friends have things, and "you will have to go to those things." You will until the Ghosts come and get you.
NOTE: Be sure to have a peek at our full (pre Onslaught) Call of Duty: Ghosts Review right this minute.
You'll find the troops from the game coming to apprehend the lot of the actors in the video spot, delivering them to an array of displays with "big comfy chairs" where "you'll be given snacks." Graham also makes note that if you've got a peanut allergy "...we can make it work."
"It doesn't matter to these people that Call of Duty: Ghosts, Onslaught has arrived. They don't care about four new maps. An exquisite new weapon. Or the joy of shooting aliens in the ******* face."

No worries though, even though you might not be picked up out of the street by a band of hardcore special-ops troops randomly to be taken to a special game-playing session, the game DLC is coming your way one way or the other. Delivered to Xbox Live first, this game expansion will be appearing on the 28th of January. After that – in the days to come after that, that is – the expansion will hit the rest of the Ghosts platforms one by one.