Call of Duty: Ghosts Multiplayer binges on customization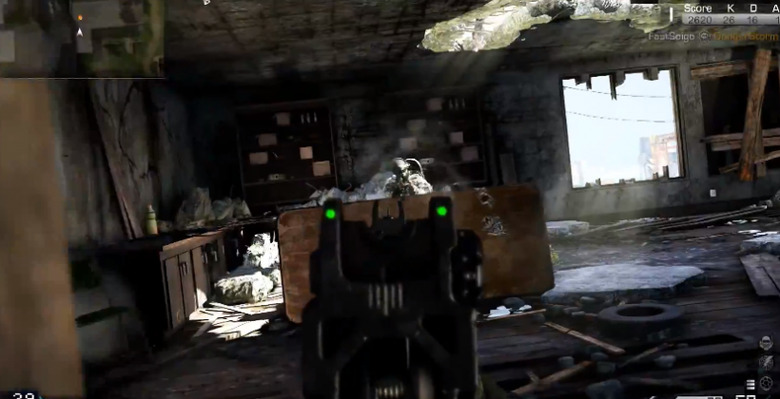 This week the folks responsible for the development of the Call of Duty first person shooter franchise have made clear their intent to bring about a new generation in multiplayer gaming warfare with CoD: Ghosts. While the game itself continues to be detailed in bits and pieces this summer, the first gameplay trailer for the multiplayer element in this current-gen release has only been revealed today, complete with details on how fighting your enemies online will be like no game before, so says Infinity Ward.
This major overhaul of the multiplayer system called for more than just a boost in graphics. Here the user will be able to customize the look of their online shooer in a new Create-A-Soldier feature. For the first time ever (in this series), players will be able to be female (or look female, at least), and choose features for both male and female characters alike. This begins with aesthetics and ends at weapon loadouts.
In-between, this customization engine allows the user to choose perks as well. This game will include the same "pick 10" system still working today in Call of Duty: Black Ops II, allowing users to pick loadouts on this point system, with some items costing 1 point, others costing 2 or more. Non-weapon gear is included in this system as well.
Multiplayer in CoD: Ghosts allows player teams (up to 10 players at first) to create "Squads" which can then challenge opposing Squads around the world – be they online or off. Winning a match will earn users experience as well as some yet-unnamed rewards, while Squads mode will include co-op, competitive, and solo modes, complete with defensive mode management – aka you may very well be able to command a whole team, even if you're the only one on it.
Users will be able to use the dog – that all-important dog you've heard so much about – in multiplayer mode as well. The dog is a Killstreak reward in multiplayer, meaning it's far more likely that an excellent shooter will have said dog than a user who is terrible at the game. This dog attacks enemies when they're close and growls when enemies are near.
Sound like a good start to a hard-hitting system for consoles coming soon? Hit the timeline below for more information on Ghosts and let us know if you're up for it!