Call Of Duty: Black Ops PS3 Bundle Announced By Sony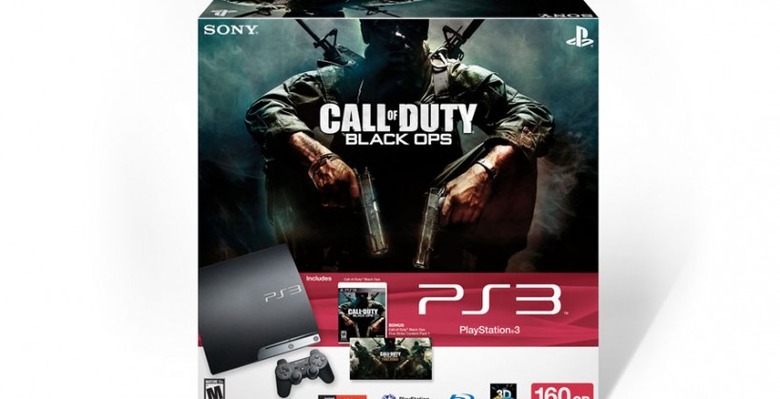 After all the PlayStation Network woes, Sony is working hard to plug security holes and regain customer trust and business. Although more folks may be flocking to the Xbox 360 and attempting to off load their PS3s from the panic of the recent Sony hackathon, the company has just announced a new bundle offer today that may just be enticing enough.
Sony today revealed a limited edition PS3 bundle that pairs up the immensely popular first-person shooter Call of Duty: Black Ops with a 160GB PS3 console. But that's not all. They'll also throw in a "First Strike Content Pack" all for the price of $299.99, which is the normal price for just the console itself.
The bundle will be available next week, starting May 31. So, if you've been wanting to pick up a PS3, but have been hesitant with all of Sony's recent negative press, does this bundle offer get you itching to pull the trigger?
[via Kotaku]