Call of Duty: Black Ops 3 Salvation DLC comes to Xbox One and PC this week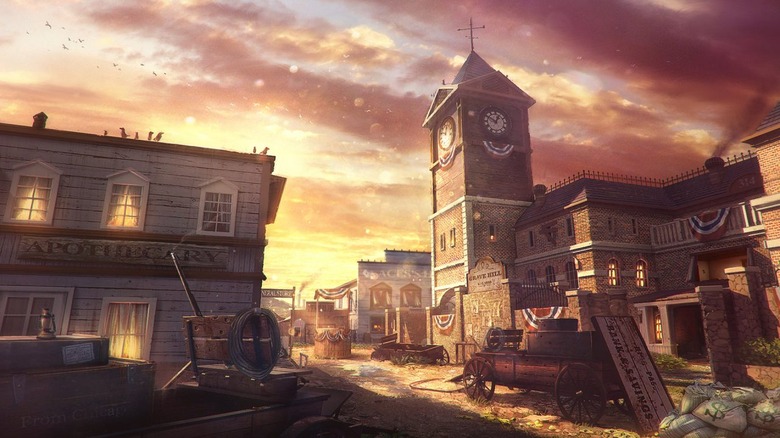 Call of Duty: Infinite Warfare is just a few weeks away, but before that can hit the scene, Activision and Treyarch need to wrap up Black Ops 3. Technically, that's already happened, with the fourth and final DLC pack for the game, Salvation, going live on PlayStation 4 a month ago. Now, after that period of timed exclusivity, it's getting ready to launch on Xbox One and PC.Salvation will be launching for Xbox One and PC on October 6. It brings with it four new maps for multiplayer and the final chapter for the game's Zombies mode, titled "Revelations." The maps arriving with this final offering of DLC all center around some sort of theme, from the wild-west styled Outlaw map to Micro, a map that shrinks things down and takes place on a table packed with refreshments at a pool party.
There's also Citadel, which will have players duke it out in a haunted castle that used to be the home of a powerful sorcerer, and finally Rupture, which is a re-imagining of Outskirts map from Call of Duty: World at War. The DLC costs $14.99 on its own, but those who purchased the Black Ops 3 Season Pass for $50 will get it at no extra cost. Have a look at all four maps in the official trailer below.
For most players, it's hard to imagine that Black Ops 3 has much life left in it with Call of Duty: Infinite Warfare and Battlefield 1 on the horizon, but Black Ops 3 will likely continue to see some level of play even after those games have launched. Even if you're planning to jump to one of those newer games in a few weeks, this could be a good chance to get one last hurrah with Black Ops 3 in. Call of Duty: Infinite Warfare will be launching for Xbox One, PlayStation 4, and PC on November 4.