California foots $2 billion for clean transportation incentives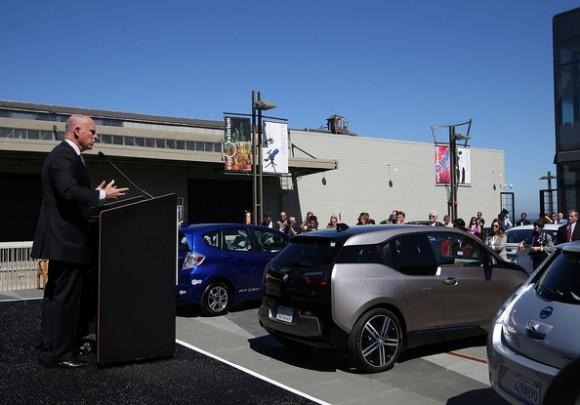 The state of California has passed a $2 billion funding bill extending and expanding clean transportation technology initiatives. The bill, known as AB 8, is the result of a Herculean cooperation effort between economists, businesses, environmental groups, health advocates, social justice organizations, and government agencies. It is the largest bill of its kind in U.S. history.
AB 8 will continue the state's existing incentives to retrofit thousands of "dirty" vehicles, manufacture and deploy vehicles built on clean energy principles, and install clean fuel infrastructure–as well as expand clean transportation research and development in the public and private sectors. Notably, this visionary technology push will be funded chiefly through dedicated smog abatement fees, which avoids a controversial plunge into the general treasury.
ABOVE: California Governor Jerry Brown speaks to business leaders on Sept. 16 regarding electric vehicles and charging stations.
One of the most high-profile technologies benefiting from AB 8 will be hydrogen fuel cell electric vehicles (FCEVs), a low-emission energy source that, while having found a niche in small electronics, has had trouble finding traction in the consumer car and truck market. California's example could lead the U.S. in joining with the many European cities that have already replaced their bus and truck fleets with FCEVs.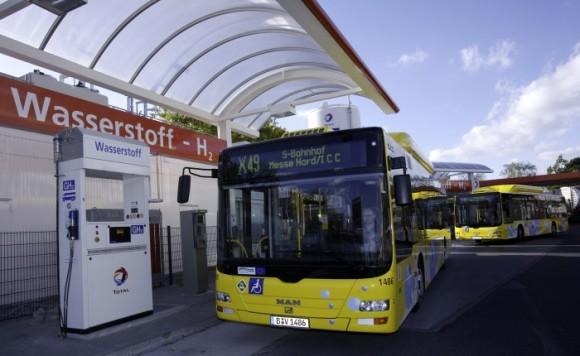 AB 8 also aims to reduce clean transportation manufacturing costs by accelerating R&D in hydrogen, electricity, and natural gas fuels. It is projected to support thousands of California jobs with an emphasis on job creation in "disadvantaged" communities, according to clean transportation lobby CALSTART. The American Lung Association in California (ALAC) and the California Air Pollution Control Officers Association (CAPCOA) also backed the bill.
SOURCE: CALSTART