CAKE Osa+ e-bike Gallery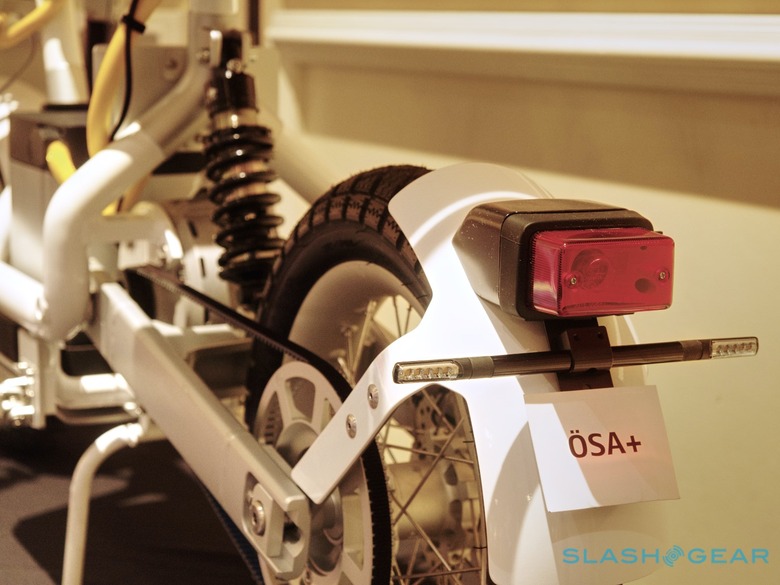 CAKE may not be an e-bike maker you've heard of, but the Swedish startup is hoping that its vision of green transportation has sticking power. Following on from the company's first Kalk trail bike, Osa+ – and its more affordable Osa Lite sibling – keeps with the ethos of sustainability but tailors it for urban riding. It also looks like no other e-bike out there.
The stark frame, straight angles, and exposed components aren't just for aesthetics. They also make for a bike that's easier to maintain, and which takes pride in its design and components. Tinkering – and adding accessories – should also be easier, too.
Top speed from the direct-drive rear motor is 63 mph. Range varies between 37 and 63 miles in the city, battery pack depending; those batteries also have outlets to charge phones, tablets, and laptops, and can be outfitted with a DC-AC power converter to keep even larger devices running.