Cadillac's clean-sheet 4.2L twin turbo V8 is the heart of the CT6 V-Sport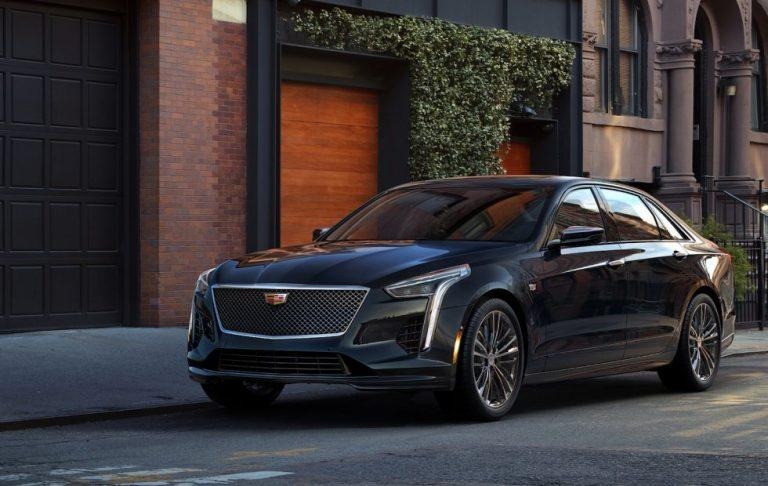 We already know that Cadillac has the new CT6 V-Sport coming that will pack a 550hp twin turbo V8 engine. Caddy is now offering up details on that small-displacement V8 engine. The 4.2L twin-turbo V8 engine has a power density of 131hp per liter giving it an estimated output of 550hp and a massive 627 lb-ft of torque.
Cadillac says that it will offer an optional 500hp version of the engine. The engine was a clean-sheet design that introduces new design elements to balance performance with efficiency. The engine has a "hot V" configuration that Caddy says "transposes the conventional layout of the cylinder heads' intake and exhaust systems to mount the turbos to the top of the engine."
The turbos sit in the valley between the heads in a design meant to "virtually eliminate" turbo lag and reduce the overall packaging size of the engine. The air from the turbos enters the engine through the lower outside of the heads and exits through the top inside with turbos integrated into the exhaust manifold.
That design allows for quick turbo spool-up giving drivers a more immediate power delivery. The design also allows the catalytic converters to be closer to the engine for more efficient packaging. The engine uses twin-scroll turbos and has an electronic wastegate control.
Cadillac also uses twin water-to-air charge coolers, twin throttle bodies, direct injection, dual-independent camshaft phasing, and active fuel management with cylinder deactivation. A variable pressure oil system and stop/start tech are also integrated. The engine has a forged steel crankshaft, forged steel connecting rods, and high-strength aluminum pistons. Each engine will be hand built at the Performance Building Center in Bowling Green, Kentucky.
SOURCE: Cadillac