Cadillac's 2015 ATS-V wants to kill BMW's M3/M4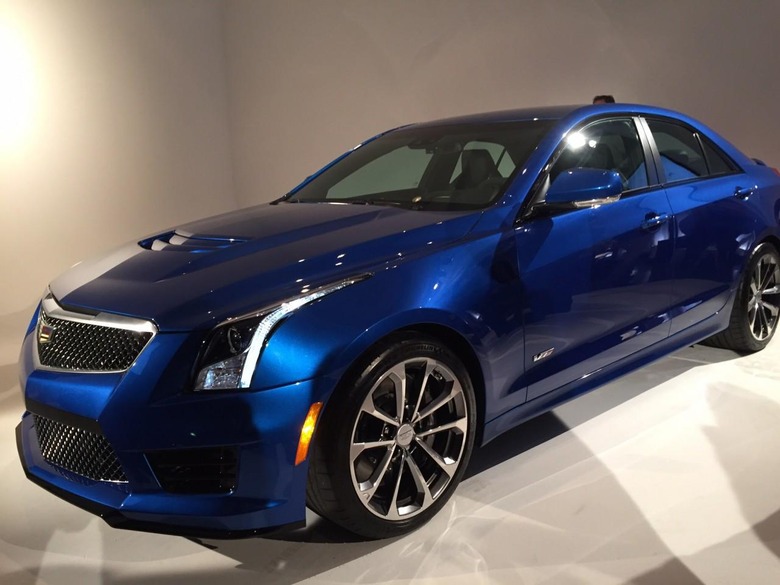 Cadillac has taken the wraps off of its latest high-performance cars for its most eager drivers, the ATS-V in Coupe and Sedan forms. Taking the existing ATS and fettling it to within an inch of its angular life, the RWD two- and four-door cars get a twin-turbo V6 3.6L engine good for 455 HP and 445 lb-ft of torque, making them more powerful – not to mention, with a 189 mph top speed, faster – than BMW's M3 and M4.
The V6 will be paired with a choice of a new 8-speed automatic gearbox that Cadillac says is not only faster but 5-percent more efficient than the 6-speed auto it replaces. With it, the ATS-V is good for the 0-60 mph in 3.9 seconds.
Alternatively, for those who like to do their own rowing, there's a 6-speed manual gearbox. That has active rev matching, along with no-lift shift for slapping through the ratios more readily, and launch control.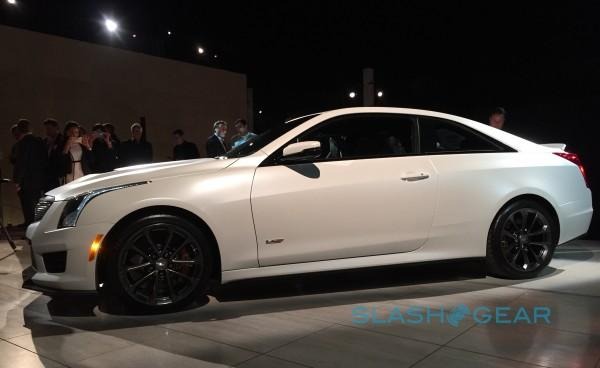 On the outside, there's 18-inch Michelin Pilot SuperSports wheels with low-mass forged aluminum wheels – 18x9 on the front, and 18x9.5 on the rear – with three finish options. The brake calipers can be optionally colored, too.
The body gets a new carbon fiber hood as standard, though there's also an optional carbon fiber package. That adds a more aggressive splitter, gloss-black gurney lips, a more aggressive spoiler, a carbon hood vent, and rear diffuse, as well as a gloss black rocker splitter.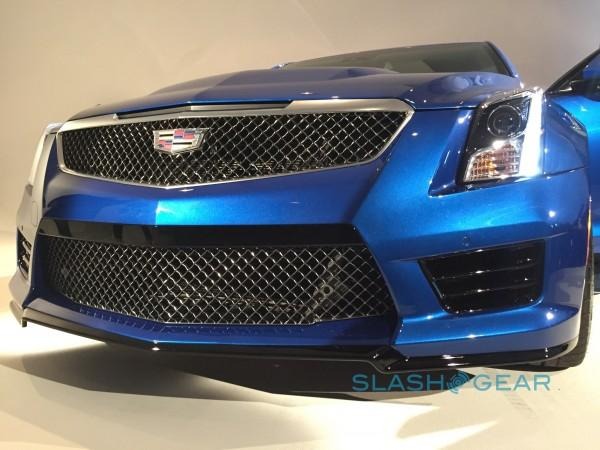 A Track Package, meanwhile, adds everything from the carbon fiber package and then throws in a performance data recorder – with GPS performance logging and a front-facing camera built into the windshield – low-mass battery, and removes weightier components like the sunroof and floor mats.
At the front, there's multi-link MacPherson strut suspension, while at the back there's Cadillac's own five link independent rear suspension with roll center migration, stronger later control, and what the company says is "very effective" anti-squat geometry.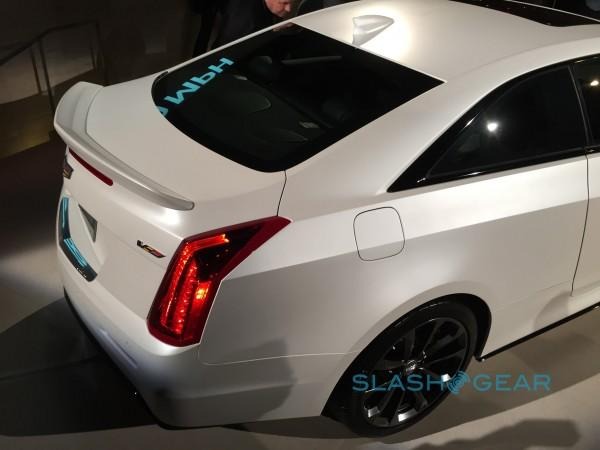 Altogether, the claim is increased roll stiffness by 50-percent. To that, Cadillac adds magnetic ride control, 40-percent faster in response time and control authority in damping, and with a new twin-wire dual coil in each damper.
That means, at 60mph, the ATS-V is now reading and calculating the optimum damping force for every inch of the road to within one inch, rather than three inches with the previous system.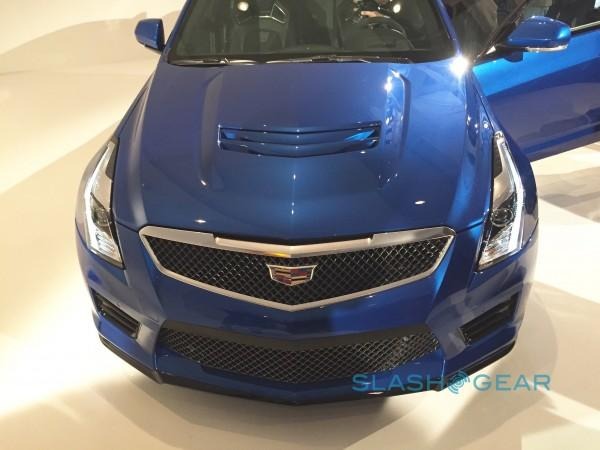 Inside, it's a mixture of Recaro seats, leather, carbon fiber – and it's real – along with sueded microfiber. The seats are grippy and supportive, just as you'd hope, though we'll need to get the ATS-V onto the track to see just how wild it can be.
That's going to happen in the spring of 2015, when both coupe and sedan will hit showroom forecourts. Pricing is yet to be confirmed.