Cadillac XT4 Oscars tease previews GM's most important new car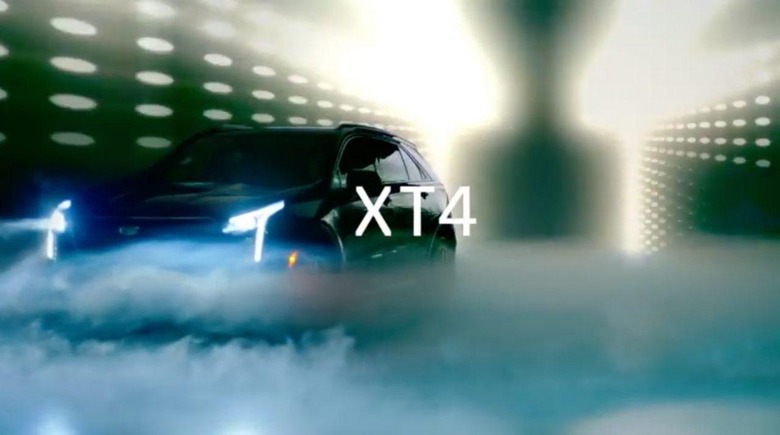 Cadillac is getting ready to fill the most obvious gap in its line-up, previewing the all-new Cadillac XT4 crossover at the Oscars this year. The small SUV will be the teased star of the awards show, ahead of its New York Auto Show debut at the end of March. To say it's an important vehicle for Cadillac is an understatement.
Crossovers and SUVs are consistent performers for the luxury American automaker. In February 2018, for example, sales of the Escalade – its largest model – were up more than 16-percent, while the smaller XT5 rose almost 9-percent. Together, those two models alone comfortably out-sold Cadillac's three sedan options, the ATS, CT6, and CTS, by roughly 2:1.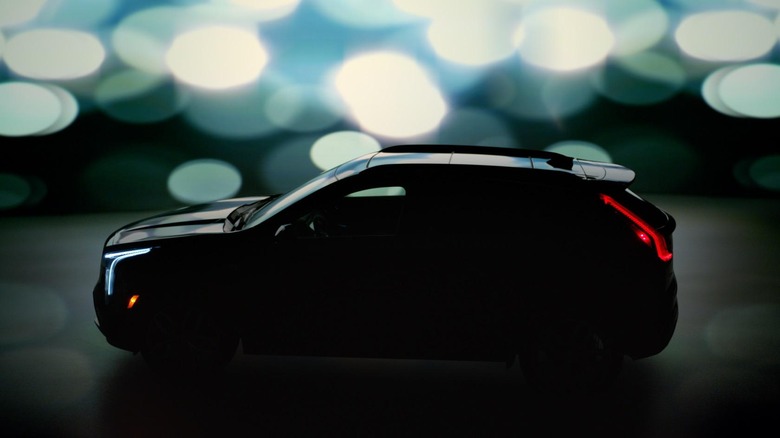 That Caddy hasn't had a smaller crossover to slot in beneath the XT5, therefore, has been a serious blip in its portfolio. Given the trend in the auto industry overall toward strong SUV sales at the expense of sedans, even having high-performance options like the CTS-V, or high-tech features like the Autopilot-rivaling Super Cruise on the CT6, hasn't been enough to bring customers into dealerships.
Details on the new XT4 are fairly scant at this stage, unsurprisingly, but what we do know, we like. It'll clearly be a smaller version of the Cadillac XT5, which itself borrowed plenty of styling cues from the larger Escalade and the handsome CT6. Cadillac's favored light-strips will be present and correct both front and back, along with the sharp crease lines that have distinguished the automaker's design language for some time now.
All the same, it can't afford to simply shrink an Escalade and call it a day. The crossover market is a competitive one, and buyers are spoiled for choice. That's doubly-so in the premium segment, where automakers are expected to compete not only on price and specifications, but performance too.
Jaguar's recently-launched 2019 E-PACE, for example, looked to its F-TYPE coupe for both styling and driving dynamics inspiration. Porsche's Macan comfortably outsells the German automaker's coupes, and has built a strong reputation for its enthusiasm on the road. Meanwhile Mercedes, BMW, and Audi all have sporting variants of their own compact and mid-sized crossovers.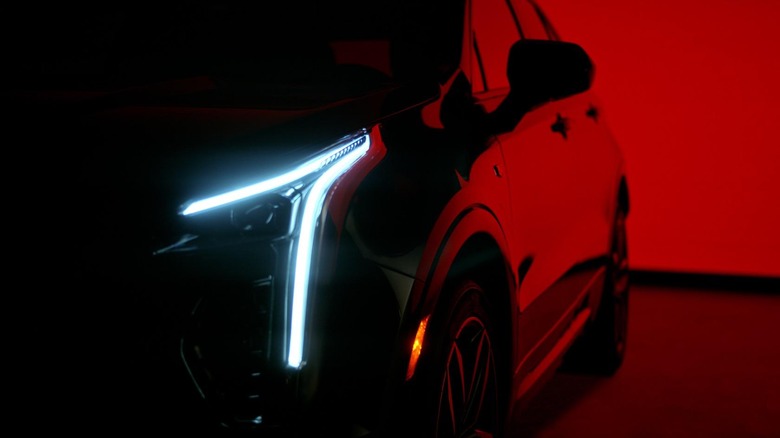 Cadillac's goal is undoubtedly to take the XT4 in the same direction that the Escalade has trended in recent years. Sales of the large SUV have remained not only steady in number, but seen a gradual uptick in average selling price, as buyers load them up with extras. If Caddy can do the same with the XT4, it'll stand a good chance of carving out a niche of its own in the segment.
We'll know for sure in just a few weeks time. The Cadillac XT4 will arrive in dealerships come Fall 2018, the automaker says.