Cadillac unveils 2013 ATS starting at $33,990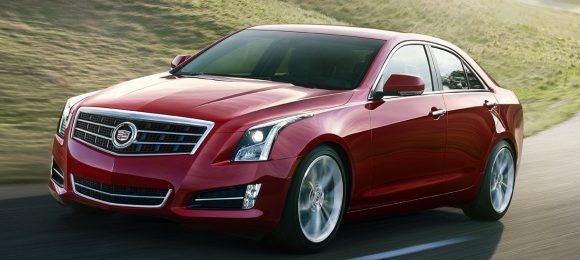 Cadillac has today announced a car in its range, the 2013 Cadillac ATS. The basic car will feature a 2.5L engine and six-speed transmission, with Cadillac saying that the car should be able to achieve up to 30 MPG. The next model up will feature a 2L turbocharged engine, offer manual or automatic transmissions, and rear or front wheel drive options.
Meanwhile, the most expensive model will have a 3.6L V6 engine which has 320 brake horsepower underneath the hood. Other premium features will include 8-way leather power seats and "adaptive start". All-wheel drive will also be an option, and the 3.6L engine is expected to be able to do 0-60 MPH in under six seconds.
Don Butler, vice president of Cadillac Marketing, says that the "ATS will bring a distinctive presence and compelling value while offering quick, nimble, fun-to-drive dynamics that will appeal to the lifestyles of modern luxury buyers and challenge the segment's status quo."
The base model of the 2013 Cadillac ATS will cost $33,990, the middle model with the 2L turbocharged engine will be $35,795, and the 3.6L version will set you back $42,090. You can expect all of those prices to rise as you add more optional extras and features. The car is expected to go on sale sometime this summer.
[via GM]