Cadillac Takes ELR Electric Coupe To Play In The Snow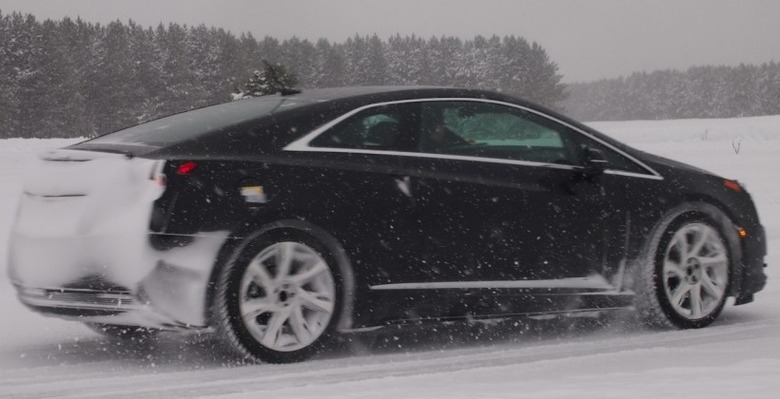 We knew Cadillac's ELR electric coupé looked good parked-up, but GM's winter testing shows the luxury eco-vehicle is just as at home on the snow as it is on the drive. Announced last month at the Detroit Auto Show, the ELR has been laying down tracks across Michigan's Upper Peninsula, where it can take advantage of tough driving conditions to see how safe, reliable, and satisfying it is behind the wheel.
The test cars are all pre-production – the final car won't be appearing in Cadillac showrooms until sometime in 2014, GM has said – but they give the company a valuable opportunity to see how the electronics hold up. The tires, steering, anti-lock brakes, and the traction and electronic-stability control systems are all under the microscope.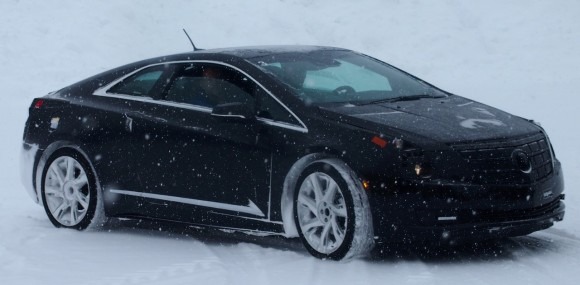 Meanwhile it's also an opportunity to see how the ELR's Continuous Damping Control system handles the more than four inches of fresh snow. That system dynamically adjusts the car's damping every 2ms to suit the road conditions.
"During this latest test, the ELR continued to perform beyond our expectations" ELR chief engineer Chris Thomason said of the car's trip, though GM is keeping quiet on full performance reports from the adverse weather testing.
However, with electric car abilities and practicality topical today, given Elon Musk's critical response to recent Tesla Model S reviews, GM and others will probably come in for increased attention as their real-world usefulness is discussed. The ELR, for instance, isn't a pure-EV but an "Extended Range Electric Vehicle" (EREV), using a gas engine to top up the onboard batteries, something GM claims makes for a more reliable experience without the usual "range anxiety."